Ghoul Gallery Catalogue
Ghoul Gallery is 24 hour 'round the clock Halloween website, full of Ghoulish Gifts & Frightful Decor!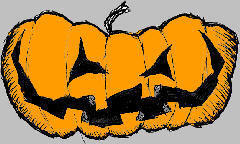 What's New
For Fall 2017, We announced the grand opening of our first ever phyiscal store front on Historic downtown Oregon City's Main Street, the oldest city west of the Mississipi. We've been told that our old building from 1902 is actually haunted. We are also excited to be coordinatiing events with Northwest Ghost Tours of old town Oregon City. More news to follow shortly.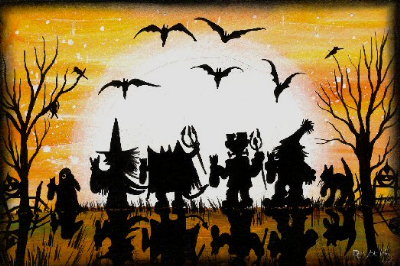 Shipping:

United States &

International
Please be aware that we use PayPal for our shopping cart. Shipping is calculated as a percentage of your purchase. We do not set shipping rates. Those are set by Federal Express ground services and US Postal. Rates drop dramatically when purchases total more than $100. Due to the wide variety of International destinations, PayPal does not calculate or add shipping/handling costs. Those are calculated later and invoiced to you directly. Please read our Shipping Page for more detailed information about shipping.
Party Accessory Catalog
Our catalogue pages are laid out for your ease in locating table top party accessories (plate, mugs, salt & pepper shakers, and more); decorations (Black trees, wreaths, lighting, ornaments & more), Halloween Villages - Department 56 Village houses and accessories. Our inventory is quite extensive, yet limited in quantities. We advise you to order something you like when you first see it because it may not be there when you return. We have very limited quantities of retired merchandise.
You can scroll down the menu at the top of the page or you can click on any of the links below:
Select your products
LINENS

Table Cloths
Table Runners
Table Napkins
- Napkin Rings
- Place card Holders
Placemats
Kitchen Towels
Bar Towels


WEARABLES

Scary Tee Shirts
Scary Sweatshirts
Hats, Women
Mini-Costumes, Women
Scarves
Purses
Jewelry
Hats, Men
Men's Boxers
Men's Ties
Masks
Aprons


DECORATIONS

Candles
Lighting
- Bubble Lights
- Corded Lights
Ornament Index
Black Trees, Wreaths, Garlands
Figurines
Table Party Hat Decorations
Props, Large
Props, Small
Dolls
Wall Decor
- Art Prints
- Tin Signs
- Wooden Signs
Miscellaneous



Halloween Collectibles BELOW
Click here for more NEW LISTINGS
THEME Collections

Cats, Bats & Rats
Evil Clowns
Devils
Frankenstein
Pumpkins
Skulls & Skeletons
Spiders
Witches, Witchcraft, Wiccans
Zombies

ORIGINALS
Vergie Lightfoot
Brandi McKenna
Spookylvania
Cynister Creatiions
David Graveyard
Mayhew Preston Reese
Other Collectibles
Pam Schifferl
Bethany Lowe
Department 56 Items
Dept 56 Villages
Collectible Dolls
Katherine's Collection
Harmony Kingdom
Miniatures
Mark Roberts Dolls
Nightmare B4 Xmas
Ornament Collections
Spookylvania Original
Art Work
Gallerie II
Krinkles
One Hundred 80
Degrees
Poliwoggs Folk Art
Steam Punk
Rucus Studios
Nightmare B4 Christmas
Universal Movie
Monsters
Vergie Lightfoot



Original & Unique Artists


Pam Schifferl

Vergie Lightfoot

Brandi McKenna

Scott Smith

Nicole Lubbers

Jill Chambers

Spookylvania

---
Please visit our sister website: www.JeepersCreepers.biz for more products.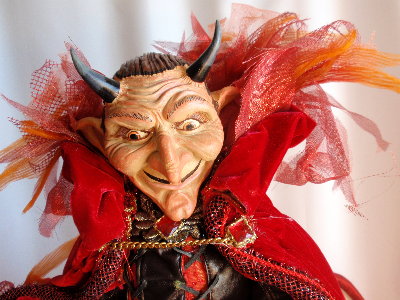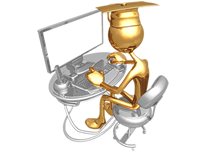 GHOUL GALLERY PRODUCT SEARCH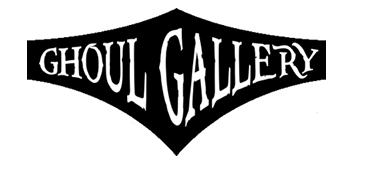 Ghoulish Gifts & Frightful Decor