l Gallery Catalogue
Ghoul Gallery is a 24 hour round the clock Halloween website, full of Ghoulish Gifts & Frightful Decor!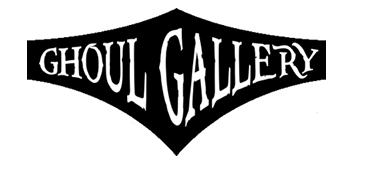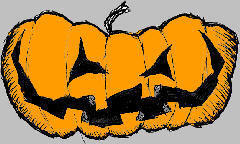 What's New
For Fall 2017, We announced the grand opening of our first ever phyiscal store front on Historic downtown Oregon City's Main Street, the oldest city west of the Mississipi. We've been told that our old building from 1902 is actually haunted. We are also excited to be coordinatiing events with Northwest Ghost Tours of old town Oregon City. More news to follow shortly.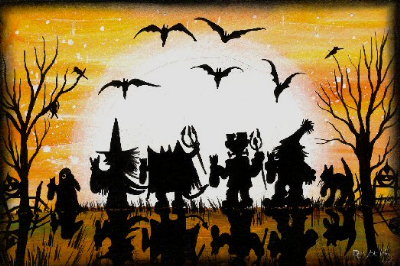 Shipping:

United States &

International
Please be aware that we use PayPal for our shopping cart. Shipping is calculated as a percentage of your purchase. We do not set shipping rates. Those are set by Federal Express ground services and US Postal. Rates drop dramatically when purchases total more than $100. Due to the wide variety of International destinations, PayPal does not calculate or add shipping/handling costs. Those are calculated later and invoiced to you directly. Please read our Shipping Page for more detailed information about shipping.
Poliwoggs Halloween Collectibles

Back in the 90's and early 2000's, Salamander Graphix presented these American FOLK ART HALLOWEEN Poli-Wogg CHARACTERS. These creations by David Critchfield & Vic Fortunato were produced long before all the current producers of Folk Art Characters. Department 56 purchased the marketing rights for one year, and some of what you see here was presented by Dept 56
Poliwoggs are hand-painted sculptures that recall the days of Early America. These primitive figures, skillfully hand-crafted in resin, are inspired by the appeal of paper-mache and paper pulp art.
These are all officially Retired but we still have inventory! During a recent inventory we uncovered a box of these that we had overlooked years ago when this line was closed out. These are in extremely limited quantities
Limited quantities available of 1 or 2 each design.





Poliwogg

Pumpkin head

Farmer

6" Tall

#8131

$56.95






Poliwogg

Pumpkinhead Mom

Holding Baby

6" Tall

#8921

$52.99






Poliwogg

Witch Seated on

Pumpkin
11.5" Tall, #8350

$99.95

One just found




Poliwogg


Witch with

Cat Head Bucket
8" Tall

#8133

$56.99






Poliwogg


Pumpkinhead Girl

with Doll
8.5" Tall

#8336

$85.99






Poliwogg

Large Witch
15" Tall
(Comes with signature card)

#8355
ONLY 1 LEFT

$89.95






Poliwogg


Roly Poly Witch

w/Moon
8" Tall

#8701

$56.95




#8711
Black Cat with House Charm
5.5" Tall

SOLD OUT







Poliwogg

Skinny Witch with

Moon Charm
8" Tall

#8891

$56.95




Poliwogg

Skinny Witch with

Pumpkinhead

9" Tall

#8331

$56.95

Poliwogg


Pumpkin Bucket
6" Tall

#9094

$79.95






Poliwogg


Pumpkin Bucket
8" Tall

#9094

$69.95

Poliwogg


Witch Bucket
9" Tall

#8198

$89.95





Poliwogg

Large Cat Bucket 9" Tall

$89.95





RETIRED
Poliwogg Miniatures
as presented by Dept 56.

"Owl"Basket Ornament

Each one is approximately 2" tall (3 1/2" with handle)
(From Department 56)

$27.50


Item #56.44250_A




RETIRED
Poliwogg Miniatures
as presented by Dept 56.

"Devil"
Basket Ornament

Each one is approximately 2" tall (3 1/2" with handle)
$27.50


Item #56.44250_B




RETIRED
Poliwogg Miniatures
as presented by Dept 56.

"Pumpkin"Basket Ornament

Each one is approximately 2" tall (3 1/2" with handle)
(From Department 56)

$27.50


Item #56.44250_C

RETIRED
Poliwogg Miniatures
as presented by Dept 56.

"Skull"Basket Ornament

Each one is approximately 2" tall (3 1/2" with handle)
(From Department 56)

$27.50


Item #56.44250_D

RETIRED
Poliwogg Miniatures
as presented by Dept 56.

"Witch"Basket Ornament

Each one is approximately 2" tall (3 1/2" with handle)
(From Department 56)

$27.50


Item #56.44250_E

RETIRED
Poliwogg Miniatures
as presented by Dept 56.

"Cat"Basket Ornament

Each one is approximately 2" tall (3 1/2" with handle)
(From Department 56)

$27.50


Item #56.44250_F

Miniature Figures

Poliwogg

Ghost & Pumpkin

1" Miniature

#8245

$18.95


Poliwogg

Pumpkin Boy on

Pumpkin

1" Miniature

#8246

$18.95

Poliwogg

Pumpkin Girl on

Pumpkin

1" Miniature

#8247

$18.95


Poliwogg

Pumpkin Guy on

Pumpkin

1" Miniature

#8248

$18.95

Poliwogg

Pumpkin Mom

& Child

1" Miniature

#8249

$18.95


Poliwogg

Pumpkin Boy

1" Miniature

#8252

$18.95

Poliwogg

Pumpkin Girl

1" Miniature

#8253

$18.95




Poliwogg

Pumpkin Teen

1" Miniature

#8254

$18.95
---
---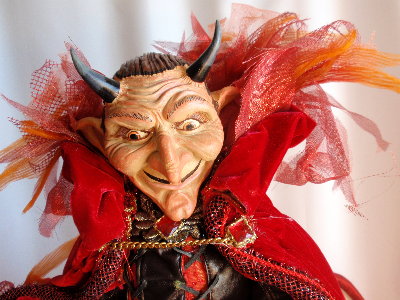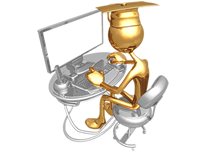 GHOUL GALLERY PRODUCT SEARCH
Ghoulish Gifts & Frightful Decor