Ghoul Gallery Catalogue
Ghoul Gallery is a 24 hour round the clock Halloween website, full of Ghoulish Gifts & Frightful Decor!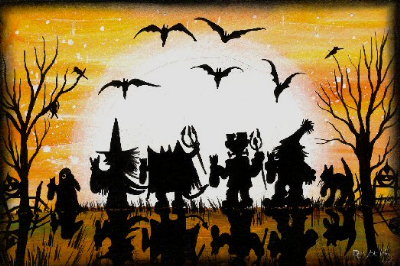 Shipping:

United States &

International
Please be aware that we use PayPal for our shopping cart. Shipping is calculated as a percentage of your purchase. We do not set shipping rates. Those are set by Federal Express ground services and US Postal. Rates drop dramatically when purchases total more than $100. Due to the wide variety of International destinations, PayPal does not calculate or add shipping/handling costs. Those are calculated later and invoiced to you directly. Please read our Shipping Page for more detailed information about shipping.
Halloween Villages,

Department 56

& remaining Midwest's Creepy Hollow
Important Village Information - please read



Halloween Villages have become one of the most festive, and often valuable Halloween collectibles. Similar to Christmas Villages, some of the older, hard to find village pieces have climbed dramatically, not only in popularity, but also in value.
Here at Ghoul Gallery, we have been collecting and storing Village pieces for over a decade. We have many of the older pieces for the delight (or is that fright?) of our ghoulish customers. Many of the items are now on the secondary market and the pricing has increased with their rarity.
We have divided up our collection into two (2) Designers - Department 56 (still producing) and Midwest's Creepy Hollow retired in 2008. We still have pieces of both.
Department 56's Collection is so vast that we have have sub-divided it up into more categories that you will see below.
Enjoy your visit through our wide selection. If you see something you like, grab it quick before its gone, because many of the retired pieces are in very low supply of 1 or 2 each.
Please note, that we do not allow returns of Village pieces unless breakage occurs during shipping. We have taken the time, to place a hidden mark on our pieces to identify them as having coming from our Ghoul Gallery collection.
We are an authorized Department 56 retailer. All Dept 56 items are in their original, never opened box and come complete with paperwork. As one of the older Department 56 retailers in North America, we understand that collectors are meticulous. All products that we feature are in mint condition in their original packaging. With over 13 years of online selling experience, and very observant of secondary pricing, you can be assured that we understand the product and collectibility of these important Department 56 products.
Department 56:
Important Village Information

Village Homes, Buildings:

pages

1 2

Village Farms:

pages

1

Village Graveyards, Hearses & Characters

pages

1 2

Village Carnival Theme Park

page 1

Village Characters

Village Activities

Village Lighting page 1


Village Accessories

page 1 Village Train and Accessories page 1

Grimsly Family Estate

Movie Classic Facades

Sleepy Hollow Village







Department 56
Village Collectibles



One Final page of remaining inventory


Midwest of Cannon Falls Creepy Hollow

---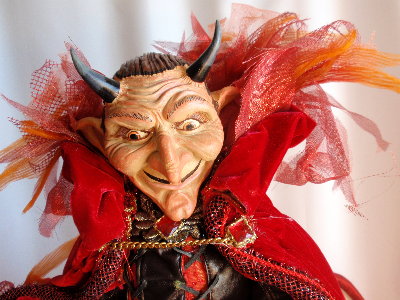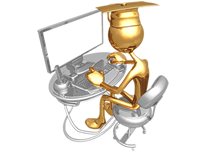 GHOUL GALLERY PRODUCT SEARCH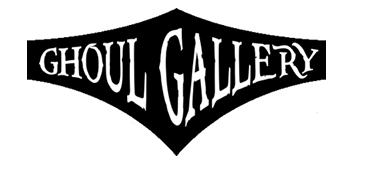 Ghoulish Gifts & Frightful Decor