Ghoul Gallery Catalogue
Ghoul Gallery is a 24 hour round the clock Halloween website, full of Ghoulish Gifts & Frightful Decor!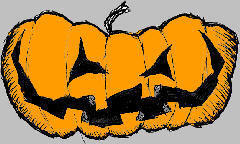 What's New
For Fall 2017, We announced the grand opening of our first ever phyiscal store front on Historic downtown Oregon City's Main Street, the oldest city west of the Mississipi. We've been told that our old building from 1902 is actually haunted. We are also excited to be coordinatiing events with Northwest Ghost Tours of old town Oregon City. More news to follow shortly.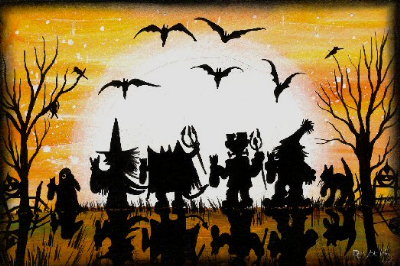 Shipping:

United States &

International
Please be aware that we use PayPal for our shopping cart. Shipping is calculated as a percentage of your purchase. We do not set shipping rates. Those are set by Federal Express ground services and US Postal. Rates drop dramatically when purchases total more than $100. Due to the wide variety of International destinations, PayPal does not calculate or add shipping/handling costs. Those are calculated later and invoiced to you directly. Please read our Shipping Page for more detailed information about shipping.
Bethany Lowe
A love of antiques and holiday traditions led Bethany Lowe, a self-taught artist, into the world of design. These designs were, and still are, based on folk art legend characters from around the world, with her most popular designs inspired by her own imagination and life experiences. Vintage robes and fabrics, antique toys, and artist hand-sculpted faces set her work apart from other artists, and serious collectors from around the world became enthralled with her attention to detail and supreme craftsmanship. These early days of delivering unique designs that resonated with folk art enthusiasts quickly earned Bethany Lowe a reputation as a visionary who would take the time and effort to make things the old fashioned way.
Through Beth's work, everything old becomes new again as she captures the warm memories of her childhood growing up on a Midwestern farm. Holidays were a magical time for Beth's family and the small community she grew up in, with costume parties, mummer's parades, pumpkin carving contests, and trick-or-treating throughout the neighborhoods.
Bethany Lowe Designs Pages 1 2 3 4 5
** Latest Plate Sets by BEthany Lowe
Several years ago, Bethany Lowe came out with a distinctive china dinner plate set, complete with salad plate, cup and saucer, cake plate and more. It was slow at first, but after it was discontinued the pricing took off. Dinner Plates were going for nearly $100 per plate. You can no longer acquire that original set, but Bethany Lowe has introduced an entirely new set. This ceramic set is just as cool as the original set. You might want to get a full set of this while the pricing is still affordable. these are destined to become a family Halloweeen heirloom, much like the original set. We have a limited number of each item.
Bethany Lowe Dinner Plate
Happy Haunting



Ceramic 12"



$72.99

#LC5483


(Microwave & Disherwasher Safe!)





Bethany Lowe Salad Plate
"Trick or Treat"



Ceramic 9"



$49.99

#LC5484


(Microwave & Disherwasher Safe!)




Bethany Lowe Dessert Plate
"Boo"



Ceramic 7"



$40.00

#LC5485


(Microwave & Disherwasher Safe!)




Bethany Lowe Trick or Treat Mug



Ceramic 7"



$22.00

#LC5486


(Microwave & Disherwasher Safe!)




Bethany Lowe Boo Cake Plate



Ceramic 12" x 4"



$68.99

#LC5488


(Hand Wash recommended!)




Bethany Lowe Haunting Bowl



Ceramic 9.5" x 5.5""



$60.00

#LC5487
(Microwave & Disherwasher Safe!)





RETIRED

Pumpkin Parade Figurine
6" Tall Paper Pulp with Black Cat Baton

$27.49 Item #: TR2515 Bethany Lowe







Hip Hop Jingle Boo by Debra Schoch
Presented by Bethany Lowe

Large Moon Ornament Decorations

each about 11 3/4" x 8 3/4"
$39.99 each

Item #: HH7975

Pulp/Resin






RETIRED
Bethany Lowe
Hobgoblin Nested Gift Box Set

Set of 3, sizes:
Largest: 9"L x 6 1/2" wide x 5" deep
Medium: 8" x 5 1/2" wide x 4" deep
Small: 6 3/4" L x 5" wide x 3" deep

$32.00/set 3

Item #: EB5448

Paper/Cardboard

Inventory: 1 set left


More Photos below.....





RETIRED
THERE WAS AN OLD WITCH
15" x 10-1/2" Paper Pulp

$94.99
Year of Introduction 2003
Item #: TP2216 Bethany Lowe

RETIRED
HELGA ON BROOM

10" x 7" Designed from artwork from a vintage crepe paper hat. This hangs with two dangling pumpkins and a dangling owl. Paper Mache

$85.95

Year of Introduction 2003
Item #: TP3768 Bethany Lowe

RETIRED
Bethany Lowe
Cat Candy Container

6-1/2" Tall
$24.99


Item #: TP4064+Cat
Pulp/Resin


RETIRED
Bethany Lowe

Witch Candy Container

9" tall
$24.99

Item #: TP4064_Witch

Pulp/Resin


HALLOWEEN FERRIS WHEEL
10-1/2" x 11" Tin metal (manual operation)

$69.99

Year of Introduction 2003
Item #: TL1557 Bethany Lowe

HALLOWEEN MEMORIES BOWL
9" x 5-1/2"" Ceramic Decal
$42.50
Year of Introduction 2003
Item #: LP3889 Bethany Lowe

RETIRED

PUMPKINHEAD on BAT Ornament

7" x 7" Resin
$33.99
Year of Introduction 2002
Item #: TR2514 Bethany Lowe


RETIRED JACK IN BOX

9-1/2" x 4" Resin

$45.99 Year of Introduction 2003
Item #: TC2320 Bethany Lowe

HALLOWEEN MINI CONE ORNAMENTS


5" x 2 1/2" Resin / SET OF 4

$39.99


Year of Introduction 2003

Item #: TD3416 Bethany Lowe


RETIRED
PARTY SKELETON CONTAINER

10" x 5-1/2" Paper mache

$64.99

Year of Introduction 2003
Item #: TJ3455 Bethany Lowe


PARTY WITCH CONE

15" x 6-1/2" 3-D Tin with marble eyes.

$49.99

Year of Introduction 2003
Item #: TL3918 Bethany Lowe


PARTY MOON CONE
15" x 6-1/2" 3-D Tin with marble eyes..

$49.99

Year of Introduction 20033
Item #: TL3914 Bethany Lowe


RETIRED
WITCH ON BLACK CAT with WHEELS
6" x 4" Paper Pulp

$38.499

Year of Introduction 2003
Item #: TP2226 Bethany Lowe

RETIRED
Halloween Blocks

5 vintage Halloween images decoupaged on pressed paper. Set of 3. Stacked size is 18".

$52.95
Year of Introduction 2003
Item #: TP2232 Bethany Lowe
Bethany Lowe Designs Pages 1 2 3 4 5
---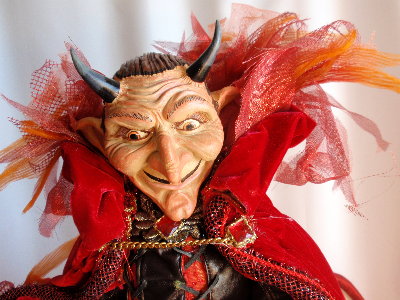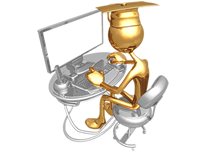 GHOUL GALLERY PRODUCT SEARCH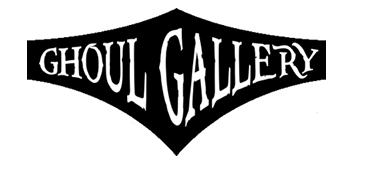 Ghoulish Gifts & Frightful Decor