Ghoul Gallery Catalogue
Ghoul Gallery is a 24 hour round the clock Halloween website, full of Ghoulish Gifts & Frightful Decor!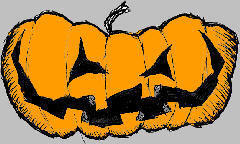 What's New
For Fall 2017, We announced the grand opening of our first ever phyiscal store front on Historic downtown Oregon City's Main Street, the oldest city west of the Mississipi. We've been told that our old building from 1902 is actually haunted. We are also excited to be coordinatiing events with Northwest Ghost Tours of old town Oregon City. More news to follow shortly.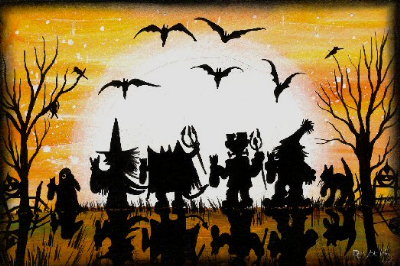 Shipping:

United States &

International
Please be aware that we use PayPal for our shopping cart. Shipping is calculated as a percentage of your purchase. We do not set shipping rates. Those are set by Federal Express ground services and US Postal. Rates drop dramatically when purchases total more than $100. Due to the wide variety of International destinations, PayPal does not calculate or add shipping/handling costs. Those are calculated later and invoiced to you directly. Please read our Shipping Page for more detailed information about shipping.
Plates, Plate Sets, Hors d'ouvres, Dinner
Don't serve your ghoulish guests with plain old paper plates when you can entertain them on Halloween festive plates like you'll find on these pages. Cute, scary or just Halloween festive, these ceramic plates are going to be in your collection for decades to come. Enjoy a set for this year's haunt buffet.
Our catalogue pages are laid out for your ease in locating table top party accessories (plate, mugs, salt & pepper shakers, and more); decorations (Black trees, wreaths, lighting, ornaments & more), Halloween Villages - Department 56 Village houses and accessories. Our inventory is quite extensive, yet limited in quantities. We advise you to order something you like when you first see it because it may not be there when you return. We have very limited quantities of retired merchandise.
Plate Sets & Individual Plates more pages>> 1 2 3 4
** RETIRED ** 2017
Here we go again. Bethany Lowe has retired this plate design and it will no longer be available after this season. BE AWARE:.Several years ago, Bethany Lowe came out with a distinctive china dinner plate set, complete with salad plate, cup and saucer, cake plate and more. It was slow at first, but after it was discontinued the pricing took off. Dinner Plates were going for nearly $100 per plate. You can no longer acquire that original set, but Bethany Lowe has introduced an entirely new set. This ceramic set is just as cool as the original set. You might want to get a full set of this while the pricing is still affordable. these are destined to become a family Halloweeen heirloom, much like the original set. We have a limited number of each item.
Bethany Lowe Dinner Plate
Happy Haunting



Ceramic 12"



$62.99

#LC5483


(Microwave & Disherwasher Safe!)




Bethany Lowe Salad Plate
"Trick or Treat"



Ceramic 9"



$44.99

#LC5484


(Microwave & Disherwasher Safe!)




Bethany Lowe Dessert Plate
"Boo"



Ceramic 7"



$37.99

#LC5485


(Microwave & Disherwasher Safe!)




Bethany Lowe Trick or Treat Mug



Ceramic 7"



$19.99

#LC5486


(Microwave & Disherwasher Safe!)




Bethany Lowe Boo Cake Plate



Ceramic 12" x 4"



$68.99

#LC5488


(Hand Wash recommended!)




Bethany Lowe Haunting Bowl



Ceramic 9.5" x 5.5""



$66.99

#LC5487
(Microwave & Disherwasher Safe!)








NEW LISTING 2012

Harvest Plates Character Plates Sets /6
Price: $52.50


Fun Harvest Pumpkin Characters on long-lasting Melamine,
81/2" Square.

Retired 2011; a few sets remain.

Item #: One_ME0038




Glitterville Character Plates


Price: $48.00




By Department 56/Glitterville
Ceramic, 6 1/2 " Diameter.

Retired 2008

Item #: 56.799643





Sandra Magnuson Plates


Price: $44.00




By Department 56
4 Ceramic plates in a pleasant gift box, Oval 8 1/2 " x 5 1/2" .

Retired 2007; a few sets remain.

Item #: 56.90531


Monster Appetizer Plates


Price: $40.00




By Department 56
Pumpkinhead, Evil Ballerina, Frankenstein, Dracula Ceramic, 5 1/2" .

Retired 2008; a few sets remain.

Item #: 56.796516


Festive Pumpkin Character Appetizer Plates


Price: $48.00





By Department 56
4 Ceramic plates, various sizes of 6", 7.5", 8"

Retired 2008; a few sets remain.

Item #: 56.796716

Skull Bone Appetite
Plate set


Price: $48.00




By Department 56
4 Ceramic plates in a fun Bone Appetite gift box, 6" . Item #: 56.98600

Retired 2006;


Skeleton Bones
Appetizer Plate Set


Price: $40.00




By Department 56
4 Ceramic plates in gift box,
5 1/2" diameter .

Retired 2006; a few sets remain.

Item #: 56.35639

Skull Crossbone Cocktail Plates Set of Four


Price: $36.00




By Boston Warehouse
4 Ceramic plates. Comes gift boxed for giving as hostess gift for that great Halloween party you'll be attending 6 1/2" .

Retired 2010; a few sets remain.

Item #: BW-16382

Wicked Sayings Buffet/Luncheon Plates

Price: $36.00


By Midwest
Set of 4 Halloween festive plates with fun sayings. 6" diameter, ceramic.

Retired 2011; a few sets remain.

Item #: MW-283295

Pretty Wicked Buffet/Luncheon Plate

Price: $36.00


By Amscan
4 Ceramic plates with outer rim design and inner fun messages. 6" .

Retired 2011; a few sets remain.

Item #: AMS-468192



Trick or Treat Melamine Buffet Plates


Price: $36.00




By One Hundred 80 Degrees
Set of four Halloween festive plates with some favorite Trick or Treat images. Check out the border rim on these plates - little scenes of trick or treaters going from house to home. Long lasting melamine will serve your buffets for years to come. Sold as a set of four. 9" diameter.

Item #: ME-0051



Spooky Party Plates


Price: $36.00





By Amscan
4 eerie square Ceramic
plates, 6" .

Retired 2010; a few remain.

Item #: AMS-443369
Plate Sets & Individual Plates more pages>>
1
2
3
4
---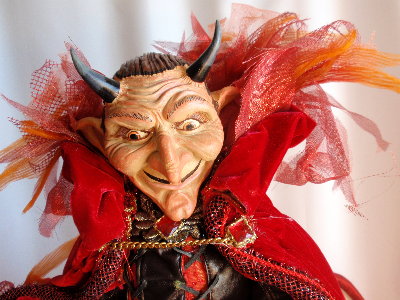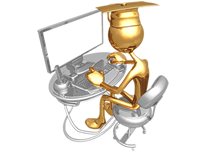 GHOUL GALLERY PRODUCT SEARCH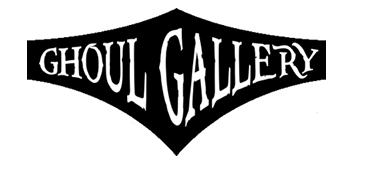 Ghoulish Gifts & Frightful Decor