Ghoul Gallery Catalogue
Ghoul Gallery is a 24 hour round the clock Halloween website, full of Ghoulish Gifts & Frightful Decor!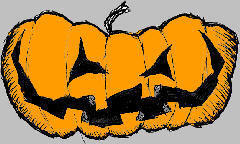 What's New
For Fall 2017, We announced the grand opening of our first ever phyiscal store front on Historic downtown Oregon City's Main Street, the oldest city west of the Mississipi. We've been told that our old building from 1902 is actually haunted. We are also excited to be coordinatiing events with Northwest Ghost Tours of old town Oregon City. More news to follow shortly.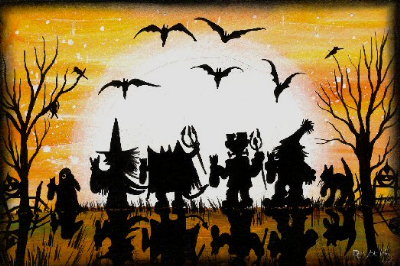 Shipping:

United States &

International
Please be aware that we use PayPal for our shopping cart. Shipping is calculated as a percentage of your purchase. We do not set shipping rates. Those are set by Federal Express ground services and US Postal. Rates drop dramatically when purchases total more than $100. Due to the wide variety of International destinations, PayPal does not calculate or add shipping/handling costs. Those are calculated later and invoiced to you directly. Please read our Shipping Page for more detailed information about shipping.
Latex & Other Props & Puppets
We purchased many of the products you'll find here at the National Haunt Show in Chicago, many years ago. We stored them away in our warehouse and simply forgot about them. These companies are out of business now, sold to other companies, and these have been long retired. We hope you'll enjoy this collection and find something that will delight your morbid tastes. All of these designs have been retired and are no longer available on the open market. Enjoy our wide selection.
Quantities are extremely limited so order quickly when you see something you like.
HANGING PHANTOM
Incredibly detailed Hanging Phantom. 6 ft long, but light weight. Latex head and hands. This Phantom will be great in your entry way.

$119.95

C7529
* NEW *

Gruesome Apron

While cooking up some human stew for our Halloween guests, we kept the faces, a couple of ears and even a pierced nipple and made aprons out of them. Our guests wiled away the time guessing which old friends they were. Enjoy this full frontal approach to cooking and serving your guests. Full latex.


$119.96

Item #: C4

Killer Klowns From Outer Space

As we type this we are watching the cult classic film Killer Klowns From Outerspace. Definitely poor acting by some of the funniest, laughable horror we've seen in awhile (unless you are one of those people whose definitely frightened by clowns to begin with.)


Killer Klowns From Outer Space Popcorn Surprise

One of the scarier parts of the film is when a Killer Klown pops out at a human. Here we have a colorful, yet realistic scary Clown popping out of a barrel of popcorn. This prop has a latex neck with wire within, to allow you to pose it.

$189.99
FINAL ONE

Killer Klown
Half Body Puppet

Killer Klown Clown Puppet. This life size head, hands and body make for a nearly real Killer Klown from Outer Space.

$339.99

Nearly 4 ft in length. Head is about human size. Check out those morbid hands.






Retired
Night Flyer Horrific Prop Display
Larger than a Human head. Enormous fangs and realistic fangs and facial stingers. Bat wings come off the top of this head.


We only have one left

Recently Retired

SPIDER HEAD Horrorific Prop Display
Much larger than a Human head. Enormous fangs and realistic fangs and facial stingers. Eight Spider legs come off this head. They are wired to pose in room corner. This piece is one large and scary prop. It is quite heavy.
We only have one left

$329.99

Retired
Zombie Demon Fountain Display


This Zombie is beaking through your shutters. 23" wide x 31" tall by 9" deep, Complete with pump. Liquid oozes out of hole in the center of his head. Add some red food color for a spooky affect. This is very large, heavy and very fragile. This could cost more in shipping depending upon the distance we need to ship to you.

$299.96, Only one left





Retired
Baby "She Devil" Puppet
Prop Display
Baby size. Head is about 6 1/2" - 7". Made of Latex, this gory baby has latex hands and a cloth body. It's more than 20" from head to bottom of the cloth garment. This was produced by Bump In the Night, no longer in the business.

$98.49
Inventory Level: 2








Retired
"Baby Rock-a-bye" Puppet Prop Display
Baby size and wrapped in it's nightly pajamas. Head is about 6 1/2" - 7". Made of Latex, this gory baby has latex hands and a cloth body. If you ever saw the movie "It's Alive" you'll notice a resemblance. Notice the 3 fingered claw hands. It's more than 20" from head to bottom of the cloth garment. This was produced by Bump In the Night, no longer in the business.

$98.49
Inventory Level: 2




\



Retired
Baby Zombie Zack Puppet
Prop Display


Baby size. Head is about 6 1/2" - 7". Made of Latex, this gory baby has latex hands and a cloth body. It's more than 20" from head to bottom of the cloth garment. This was produced by Bump In the Night, no longer in the business.

$98.49
Inventory Level: 1






Retired
"Creep Out Horrible"
Latex Prop Display


This hanging Latex prop is pretty ugly. Missing one eye, half of his skull skin, with one skeleton hand and one regular hand, he hangs around to scare your guests. His head is about 6 1/2" to 7", his arms are about 10" long, and total length with black cloth garment is about 18". These were produced by Morbid Industries, who are no longer in the business.

$68.49
Inventory Level:1









"Zombierella"
Rubber Prop Display


This little zombierella doll needs a momma. She has been hanging around the ophanage so long that she has gotten a little crusty. She comes in a cute little white dress with ribbon and lace. She even has two left feet. How appropriate. Give her a home in your Halloween displaying. Cloth body 24: long.

$78.49
Inventory Level: 3

ZomBabies

Adopt one of our little devils today. Zombabies will make any home feel like hell on earth. Dropped off at the Village of Despair Orphanage in Transylvania their biological parents just couldn't take the heat. Of course they all have problems but nothing that years of pschotheraphy and an Exorcism could not fix. Made of filled Latex. These average 20" long. By Morbid Industries.

Eyeris Zombaby
Prop Display


That's her given name...but we wouldn't blame you if you changed it into something more insidious. Made of filled Latex. These average 20" long.

$32.79
Inventory Level: 3

Ouchy Zombaby
Prop Display


That's her given name...but we wouldn't blame you if you changed it into something more insidious. Made of filled Latex. These average 20" long.

$32.79
Inventory Level: 3




Scratch Zombaby
Prop Display


That's his given name...but we wouldn't blame you if you changed it into something more insidious. Made of filled Latex. These average 20" long.

$32.79
Inventory Level: 3

Stichenstein Zombaby
Prop Display


That's his given name...but we wouldn't blame you if you changed it into something more insidious. Made of filled Latex. These average 20" long.

$32.79
Inventory Level: 3

Wolf Boy Zombaby
Prop Display


That's his given name...but we wouldn't blame you if you changed it into something more insidious. Made of filled Latex. These average 20" long.

$32.79
Inventory Level: 3

Blob Spawn "It"
Prop Display


This thing is pure gross. It looks like it was spawned from some mucous blob from outer space. He is latex with foam interior. He has a flat backside to hang on the wall at your next party. Yech!. Made of filled Latex. These average 30" long.

$112.49

Vampire Bat Spawn
Prop Display
This blood sack is about to produce a vampire bat. Check out the claws, and the teen . Pretty realitstic prop. Definitely would catch someone off guard when hung in a dark room, or even in your entry way for all the little Trick or Treaters. Made of filled Latex. These average 24" long.

$129.87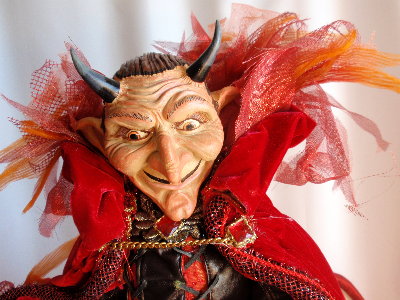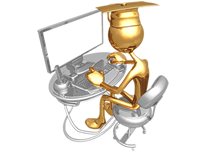 GHOUL GALLERY PRODUCT SEARCH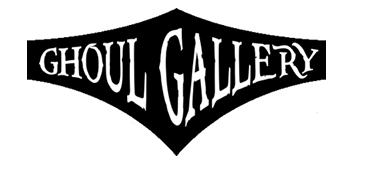 Ghoulish Gifts & Frightful Decor