Page Title goes here
Provide a short description of your web page here, using bright bold pre-styled fonts with colors that stand out ...
Halloween Collecting 2010 Update

If you want it, get it while its still available!
by Tom, 2010

We've been writing these annual synopses on Halloween collecting for several years now. Granted that we are discussing current decade items, and not true vintage collectibles, but this annual discussion is more of a projection of what we think might be the valued treasures of tomorrow.

Department 56 has been gone now for two years – TWO long years! And yet no one has stepped up to replace their creativity. Enesco bought what was left of Department 56 but has failed to follow through with filling that void. Even this year of 2010, Enesco who owns what is left of the Department 56 Halloween Village line, has failed to produce the annual limited edition we all looked forward to. The line appears to be headed for extinction. That will make the Halloween Village line more valuable over time.

Department 56 had even started a Sleepy Hollow village line, but Enesco has failed to add to that line, which most likely means it ends as it started, with a small village. That too can make it more collectible over time.

Dept 56


Scott Smith Rucus Studio

Our next disappointment is that RUCUS by Scott Smith is no longer in the line with Bethany Lowe, nor is Bruce Elsass. Both artists are incredible talented and their items will truly be some of the hot collectibles of the future. Rucus Studios came up with some of the most unusual characters we've seen in years. We have some remaining in our inventory but we are in no hurry to sell them as we know they will only grow in value in the coming years, as true collectors begin to seek the rare collectibles.

Bruce Elsass had a huge hit with his Hobgoblin dinnerware. It was around for several years and then for some unknown reason, the relationship ended. The remaining inventory of dinnerware skyrocketed in pricing once it was announced that production was coming to an end. We sold out of dinner plates, but still have 7" hors d'ouvre plates, cups and saucer sets, candlesticks, cakeplates and platters – all with the same design. When collectors discover this set, they are going to push the pricing up tremendously.

Over the past few year, there were a lot of individual designers who joined together with companies like Bethany Lowe and Department 56 for increased visibility for their product line. With the loss of Department 56, we don't know where everyone is going.

To us, Spookylvania is still the HOT ticket item. You simply cannot find anyone who is so detailed with her painting and attention to detail. When you realize that every single item is truly handpainted and takes her literally days and hours to plan, paint, and coat to protect, the value on this budding artist is remarkable. When she is not painting, she is seeking old antiques to paint. On numerous occasions we have come across items that we think would make great items to turn into Halloween painted items. But when we stop and think about how much time, effort, creativity, paint product, protective coating goes into each product, there is no way we could ever duplicate her originality. We, nor do we know of anyone, that have the talent and patience it takes to follow through on each creation.

6/10/10 - We are saddened and heartbroken to inform our client base that the artist known as Spookylvania passed away suddenly on Memorial day 5/31/2010. This is a huge loss to our plans to create a Spookylvania-specific website. There just isn't any other artist with the creativity of Spookylvania.

Spookylvania

Dept 56

In closing, Department 56's exit from the marketplace has left a huge void. The product we acquired near the end of their existence is gradually disappearing from the market as collectors realize they are seeing the end of this creative era. We sold more last year than ever before, yet we still have six storage facilities full of their creative product. Many of these items are down to 1 or 2 of each remaining. We suggest that this might be the year to grab a bargain on one you enjoy before they are all gone and the price is beyond reason.

Oh yes! Before we close. Another thing we have noticed about the Halloween market is that we are selling more enduring entertainment items. That means that parents, families and those who enjoy entertaining, are looking for durable type goods that will last into the future for collector as well as for heirloom value. This means cloth napkins instead of paper, cloth tablecloths, ceramics in cider servers, mugs, plates, candleholders and more. Not can these items be used from year to year, they also endure to be passed along to the next generation. That alone transfers these items into heirlooms and not just temporary party items.

Thanks for visiting. Get what you can while you can.

We hope you'll find everything you are looking for in our Ghoul Gallery. If you have suggestions for new collections, please email us at Trifics@comcast.net.
Thanks for visiting. Don't be too frightened!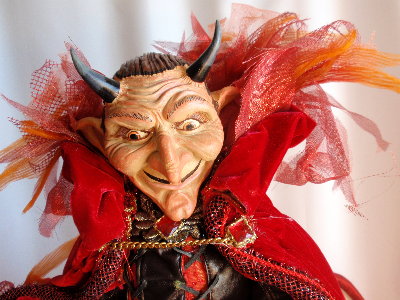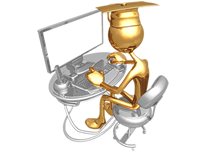 GHOUL GALLERY PRODUCT SEARCH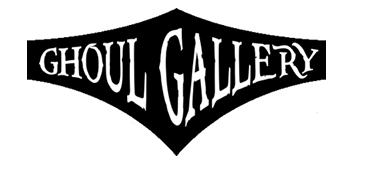 Ghoulish Gifts & Frightful Decor