l Gallery Catalogue
Ghoul Gallery is a 24 hour round the clock Halloween website, full of Ghoulish Gifts & Frightful Decor!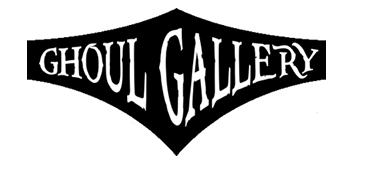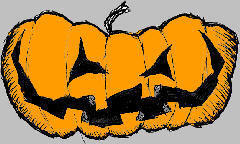 What's New
For Fall 2017, We announced the grand opening of our first ever phyiscal store front on Historic downtown Oregon City's Main Street, the oldest city west of the Mississipi. We've been told that our old building from 1902 is actually haunted. We are also excited to be coordinatiing events with Northwest Ghost Tours of old town Oregon City. More news to follow shortly.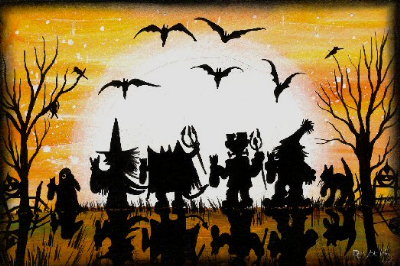 Shipping:

United States &

International
Please be aware that we use PayPal for our shopping cart. Shipping is calculated as a percentage of your purchase. We do not set shipping rates. Those are set by Federal Express ground services and US Postal. Rates drop dramatically when purchases total more than $100. Due to the wide variety of International destinations, PayPal does not calculate or add shipping/handling costs. Those are calculated later and invoiced to you directly. Please read our Shipping Page for more detailed information about shipping.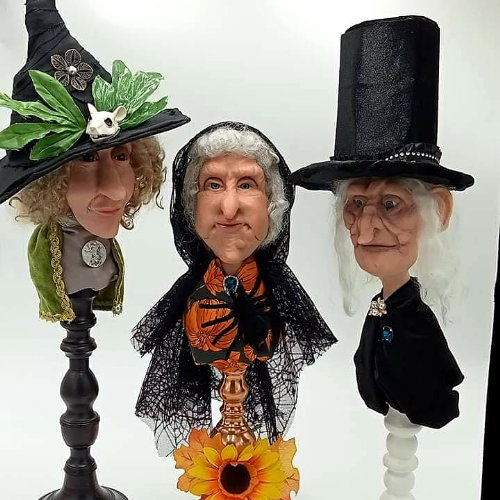 Nicole Lubbers Creations
Ghoul Gallery is pleased and honored to welcome Nicole Lubbers to our growing list of Original Artists. Nicole lives in Hengelo, a small town in the Netherlands. Sculpting, sewing and design are her passions, Nicole says :I've always been enchanted by magic. I hope to capture a little of that magic in my creations. I have been inspired by so many artists through the years.".

Nicole's meticulous attention to detail is remarkable. Each doll is created from clay, and the dresses and outfits are all stitched by Nicole in her Netherlands Studio. Nicole creates each doll and then we are the exclusive importers of her creations. Expect to see more in the near future as Nicole works her magic through her fingers and soul.

Nicole Lubbers Original Creations:
Please note that what we are picturing here are creations that are on their way from the Netherlands. We provide sizing and pricing in the near future.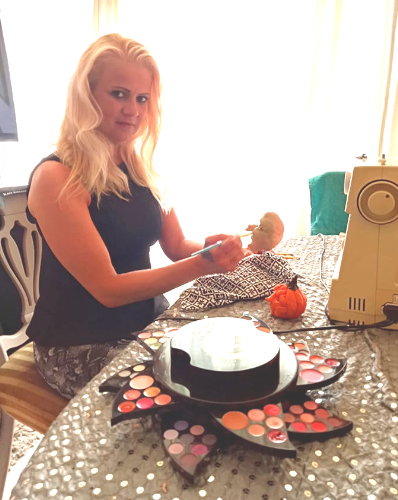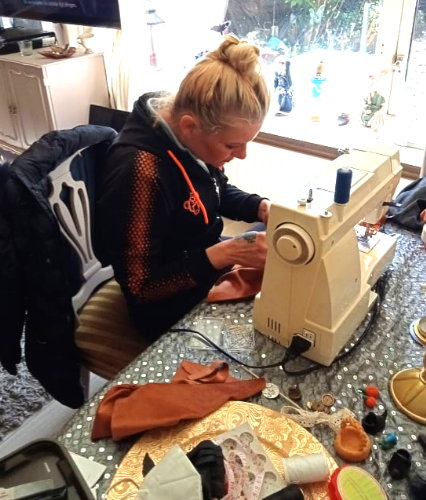 Nicole presents:

"Beatrice"

19" tall

$289.00






Nicole Presents

"Cordelia"

26" tall

$339.00









Nicole Presents

"Elphaba"

21" Tall

$329.00









Nicole presents

"Hildegarde"

17" Tall

$329.00







Nicole Presents

"Luna"

19" Tall

$329.00








Nicole Presents

"Hermionie"

22" Tall

$339.00








Nicole Presents

"Gullveig"

16" tall
(for this doll, Nicole has added a full dress and hands. She used bunched aluminum foil under the dress to give it the full blossomed dress look.)



$349.00












Nicole Presents



"Maren"



It's Fall time and Maren is busy in her little hutch selling her home grown pumpkins and apples. 12" tall x 10" wide
Maren, the witch is visible for 5".


Maren's little hutch is battery lit.



$299.00







Nicole Presents

"Fiona"

26" tall

Fiona is one of the larger, heavier dolls with more detail and materials to her dress.

$459.00








---
---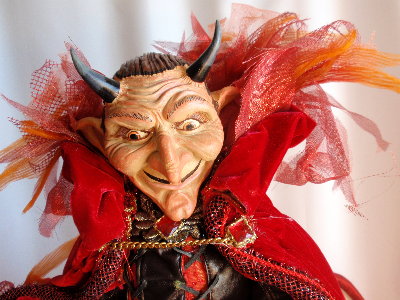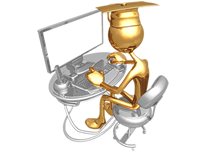 GHOUL GALLERY PRODUCT SEARCH
Ghoulish Gifts & Frightful Decor