Ghoul Gallery Catalogue
Ghoul Gallery is a 24 hour round the clock Halloween website, full of Ghoulish Gifts & Frightful Decor!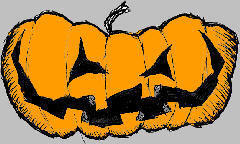 What's New
For Fall 2017, We announced the grand opening of our first ever phyiscal store front on Historic downtown Oregon City's Main Street, the oldest city west of the Mississipi. We've been told that our old building from 1902 is actually haunted. We are also excited to be coordinatiing events with Northwest Ghost Tours of old town Oregon City. More news to follow shortly.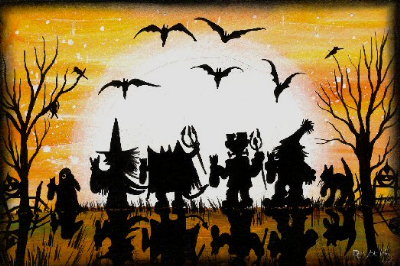 Shipping:

United States &

International
Please be aware that we use PayPal for our shopping cart. Shipping is calculated as a percentage of your purchase. We do not set shipping rates. Those are set by Federal Express ground services and US Postal. Rates drop dramatically when purchases total more than $100. Due to the wide variety of International destinations, PayPal does not calculate or add shipping/handling costs. Those are calculated later and invoiced to you directly. Please read our Shipping Page for more detailed information about shipping.
Department 56 Halloween Collectibles
For over 30 years, Department 56 was a leader in the creation of holiday collectibles. In 2008, Department 56 declared bankruptcy and sold off their assets. We were lucky enough to acquire much of their Halloween collectibles. As of 2013 we are down to just a few of each item left in our inventory. Usually collectibles take a few decades to become truly collectible, but with the demise of Department 56, collectors are always seeking remaining creations by the company. What you see here are the probably the end of new-in-box Department 56 collectibles. .Check out all our pages of remaining Department 56 collectibles.
Other than early day Halloween paper mache German and early American Halloween collectibles, there are probably no other Halloween products as collectible as Department 56. But if you are here on this website, then we are probably not telling you anything you don't already know. Much of this product is already priced at Secondary pricing, and continues to climb year after year. If you see something you like, we suggest you get it while you still can.
Retired Department 56 Collection Pages 1 2 3 4 5 6

Department 56's Final Collection.

GYPSY FORTUNE

TELLER
with LED Light that alternates



With LED light that alternates

color in the front crystal ball. Produced in 2008, the final year of Department 56 before it went bankrupt. It measures approximately 13" tall x 12" front to back. This is large and requires a laarger box with lots of packing to protect it during shipping.





$295.50

Item # 56.796553









Small Ghost Candy Dish
(Ceramic Bowl 6" Tall. 7 1/2" wide
Hands jiggle
Item # 56.35240

Remaining Inventory 2

$29.50




** FINAL TWO **

Dept 56 Big Grin

Pumpkin Bouncer
Candy Container Box
Heavily glittered
approx 12" H

$88.50

Inventory Level: 3

RETIRED

Item #: 56.33671


2003 RETIRED
Cat FUSED GLASS PLATE
(6" Diameter) glass
Item # 56.34661

Only 2 available

$19.99

Inventory Level: 2


2003 RETIRED
Party Pumpkin FUSED GLASS PLATE
(6" Diameter) glass
Item # 56.34661

Only 2 available

$19.99

Inventory Level: 2


Officially RETIRED 10/25/2006
Only three left

WITCH TAPER CANDLE HOLDER
HOLDS 3 TAPER CANDLES
RESIN, METAL, 10.5"

$45.00

Item #56.91776

Inventory Level: ONLY 1 Left





RETIRED 2002
Dept 56 Mobile
A Ghost, candy corn and small bat hang from a smiling moon, with the Great Pumpkin floating over them all. Approx 20" h

$25.00

Inventory: 2 Left
Item #: 56.33880


Below are Retired SOLD OUT Dept 56 Collectibles,
Still listed for your historical reference!



RETIRED 2004

Spider Spreader Set with 6 Spreaders Legs
(12"x 3.5") Ceramic Item # 56.35226
$42.50

2 1/4 lbs weight.

2003 RETIRED
WITCH FUSED GLASS PLATE
(6" Diameter) glass Item # 56.34661
$19.99




2003 RETIRED
Devil FUSED GLASS PLATE
(6" Diameter) glass Item # 56.34661
$19.99

Officially Retired 10/2005

HALLOWEEN FUSED GLASS PLATE,3 $37.99 Set of Three (3), Item #56.35654




Witch Google-Eye Serving Bowl with 4 Finger Spreaders

(8" Across, 10" tall) Ceramic Item # 56.35095 $85.00




Google-Eye Mug Set


(5.5") Ceramic Item # 56.34599
Sold as a Set


$120.00

Snack Set
(8"x5") Ceramic plate (3" mug) Item # 56.35218 - A

$15.00

Snack Set
(8"x5") Ceramic plate (3" mug) Item # 56.35218 - b

$15.00

Dept 56 Cat Bouncer Candy Container Box Heavily glittered approx 12" H $80.00

Item #: 56.33658

The Witch Bowl -

12 1/2" Diameter!
This bowl would make a great centerpiece. It is big! Ceramic, 12 1/2" diameter, 10" tall, and 13" from front to back.

From 2003, this bowl is spectacular. The witch's arms and legs extend through the pumpkin face. It is a heavy, high quality ceramic piece. It comes in a Dept 56 gift box. This will be a true collectors item.

$255.00 each Item #56.34686




HALLOWEEN TRIO DISH CAT/PUMPKIN/SKULL
CERAMIC 12.5" long

$17.99 Item #56.35630
Retired Department 56 Collection Pages 1 2 3 4 5 6
---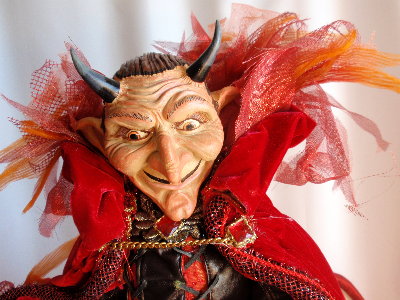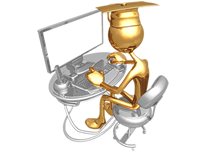 GHOUL GALLERY PRODUCT SEARCH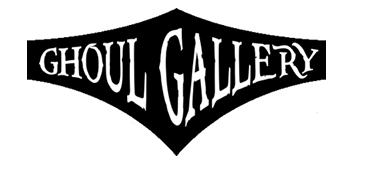 Ghoulish Gifts & Frightful Decor