Ghoul Gallery Catalogue
Ghoul Gallery is a 24 hour round the clock Halloween website, full of Ghoulish Gifts & Frightful Decor!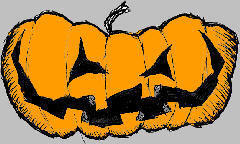 What's New
For Fall 2014, We're truly ecstatic to announce the grand opening of our first ever phyiscal store front on Historic downtown Oregon City's Main Street, the oldest city west of the Mississipi. We've been told that our old building from 1902 is actually haunted. We are also excited to be coordinatiing events with Ghost Tours of old town Oregon City. More news to follow shortly.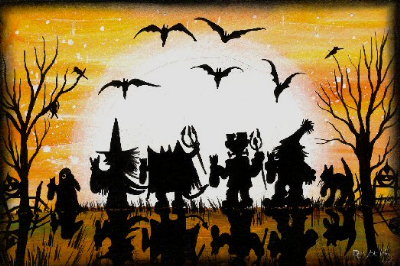 Shipping:

United States &

International
Please be aware that we use PayPal for our shopping cart. Shipping is calculated as a percentage of your purchase. We do not set shipping rates. Those are set by Federal Express ground services and US Postal. Rates drop dramatically when purchases total more than $100. Due to the wide variety of International destinations, PayPal does not calculate or add shipping/handling costs. Those are calculated later and invoiced to you directly. Please read our Shipping Page for more detailed information about shipping.
Decorative Figurines: Pumpkins
Figurines come in many shapes and sizes, and Halloween subject matter from Pumpkins to witches to scary monsters. We are going to try and divide these up in major categories for your convenience check out all the pages so you don't miss anything really cool ghoul.
Our inventory is quite extensive, yet limited in quantities. We advise you to order something you like when you first see it because it may not be there when you return. We have very limited quantities of retired merchandise.



Department 56 Quality! Department 56 Tradition!

Direct from Ravenswoods:
Display Facial

Pumpkins

Large - 20" > $120.00 Item # 56.796557_A

Medium - 13" > $75.00 Item # 56.797140_A

Check out the facial detail.
(Plaster, pulp. These were made for only one year and in very limited numbers. We have discovered a few remaining in our warehouses.)

Medium







Department 56 Quality! Department 56 Tradition!

Direct from Ravenswoods:
Display Facial

Pumpkins
(This one only came in one size)

Medium - 10" x 10" > $75.00 Item # 56.797140_C

Check out the facial detail.
(Plaster, pulp. These were made for only one year and in very limited numbers. We have discovered a few remaining in our warehouses.)


Direct from Ravenswoods:

Mini Pumpkins, 4 Asst.

2.5"

$48.00, Set of Four (only $12.00 each)

Item #56.797141


Pumpkin Character
"Crazy Gourd"

Various heights of 4 1/2" to 6 1/2" Tall, sold-heavy resin
Check out the facial detail,

$39.50

Item TS0029_A


Pumpkin Character


"Crazy Gourd"
Various heights of 4 1/2" to 6 1/2" tall, resin. Check out the facial detail,

$39.50

Item TS0029_B


Pumpkin Character


"Crazy Gourd"
Various heights of 4 1/2" to 6 1/2" tall, resin. Check out the facial detail,

$39.50

Item TS0029_C


Pumpkin Character


"Crazy Gourd"
Various heights of 4 1/2" to 6 1/2" tall, resin. Check out the facial detail,

$39.50

Item TS0029_D


Pumpkin Character


"Crazy Gourd"
Various heights of 4 1/2" to 6 1/2" tall, resin. Check out the facial detail,

$39.50

Item TS0029_E


Pumpkin Character


"Crazy Gourd"
Various heights of 4 1/2" to 6 1/2" tall, resin. Check out the facial detail,

$39.50

Item TS0029_F


Pumpkin Character Basket
9" Tall, sold-heavy resin
Check out the facial detail,

$84.50

Item TS0028_A

This item is heavy and may require additional shipping depending upon your location in the US.


Pumpkin Character Basket
9" Tall, sold-heavy resin
Check out the facial detail,

$84.50

Item TS0028_B

This item is heavy and may require additional shipping depending upon your location in the US.

Designer's Choice Series

Trick or Treat

Pumpkin

Pulsating LED lights

Rustic look, "Trick or Treat" is used for the Pumpkin's teeth
LED Lights add eerie spookiness to face and even up the vine top
Switch for Light, Sound or both

12.5" High x 9.5" wide x 7"

$34.50 each

Item #DCI_HG105

Remaining Inventory: 4


Designer's Choice Series

14" Happy Halloween Witch

Rustic pumpkin look, resin
"Happy Halloween" and Spider web are carved into witch's pumpkin body.

LARGE: 14 Tall x 5" x 5"

$28.50 each

Item #DCI_HG103

Remaining Inventory: 1


Designer's Choice Series

Happy Halloween Vampire
Pulsating LED Lights

Rustic wood look, with LED Light & Sound Switch.

LARGE: 10.5" High x 4 x 4.5"

$28.50 each

Item #DCI_HG106

Remaining Inventory: 4


Party Pumpkin Hay Ride
8" Tall x 6 1/2" long
Resin, with metal wheels and ghost. Glass Votive. These three goofy pumpkins are out for the ride of their lives. Wheels moved, but this is not meant to be pulled around. It is a votive decoration for your buffet table or Halloween mantle.

$39.50
Only 2 available, Retired 7 years ago.

Item #43407

Pumpkin Goblin Trick or Treat
32" Resin

$165.00 - RETIRED

Only One Remains


Year of Introduction 2003/Retired 2004

Item #: 43175 Three Jay Imports

Pumpkin Goblin Bowl


20" x 12" Paper Mache
1 Remains $195.00


Year of Introduction 2003
Item #: 43174 Three Jay Imports

Bat Winged Pumpkin Box
11" wide Resin

$59.99 - RETIRED


Remaining Inventory: 3
Year of Introduction 2003
Item #: 43171 Three Jay Imports

PUMPKIN CANDY CONTAINER
12" Paper Pulp

$74.50 - RETIRED

Remaining Inventory: Only 1


Year of Introduction 2003/Retired 2004
Item #: 40203 Three-Jays Imports
---
PUMPKINS
SKELETONS, Witches & More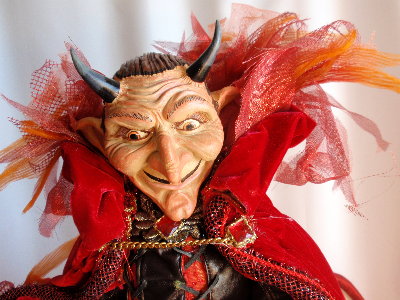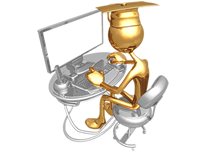 GHOUL GALLERY PRODUCT SEARCH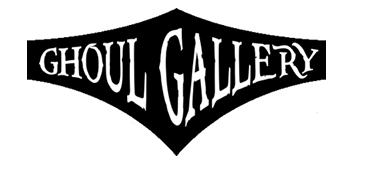 Ghoulish Gifts & Frightful Decor