Ghoul Gallery Catalogue
Ghoul Gallery is a 24 hour round the clock Halloween website, full of Ghoulish Gifts & Frightful Decor!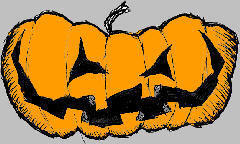 What's New
For Fall 2014, We're truly ecstatic to announce the grand opening of our first ever phyiscal store front on Historic downtown Oregon City's Main Street, the oldest city west of the Mississipi. We've been told that our old building from 1902 is actually haunted. We are also excited to be coordinatiing events with Ghost Tours of old town Oregon City. More news to follow shortly.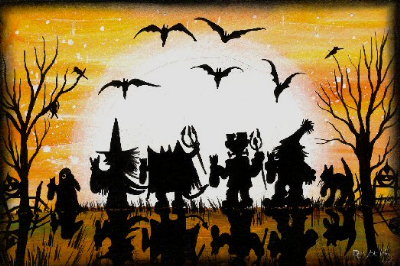 Shipping:

United States &

International
Please be aware that we use PayPal for our shopping cart. Shipping is calculated as a percentage of your purchase. We do not set shipping rates. Those are set by Federal Express ground services and US Postal. Rates drop dramatically when purchases total more than $100. Due to the wide variety of International destinations, PayPal does not calculate or add shipping/handling costs. Those are calculated later and invoiced to you directly. Please read our Shipping Page for more detailed information about shipping.
Wall Decor, signs and banners...
Okay, so you've spookied up your buffet table; trashed up the kitchen...but now don't forget the walls. No haunted house party should have barren walls. Spook them up with some of the following ghoulish signs...
Decorative Wall Decor, Signs and Banners: Pages 1 2 3




Halloween Gory Gala Tin Sign

Price: $19.99


By Amscan
Tin, 15 1/4" x 11 1/4"; This heavy tin sign is a hoot! It has a chain on the back for hanging. This is sturdy enough to last for generations.

Retired 2011; only a few remain.

Item #: AMS-443376

"If the Shoe Fits" Wall Plaque

Price: $34.50


By Ohio Warehouse
17" wide shoe to shoe toe. Center of plaque is 14.5" diameter. his is molded resin. 3-Dimensional raised design

Retired 2011, only a few remain.

Item #: OW-44414


backside wood frame
Happy Halloween Mist Canvas Art Print

Price: $18.50


By OW
Spooky canvas art, stretched on wood frame complete with hanging fixture at top. On this one, Happy Halloween is lightly stenciled in. Tree and Bats, 12" square.

Retired 2011; only a few remain.

Item #: OW-691870_A



Haunted House Mist Canvas Art Print

Price: $18.50


By OW
Spooky canvas art, stretched on wood frame complete with hanging fixture at top. 12" square.

Retired 2011; only a few remain.

Item #: OW-691870_B

By The Light of the Harvest Moon Mist Canvas Art Print

Price: $18.50


By OW
Spooky canvas art, stretched on wood frame complete with hanging fixture at top. 12" square.

Retired 2011; only a few remain.

Item #: OW-691870_C

Moonlit Night Ride Mist Canvas Art Print

Price: $18.50


By OW
Spooky canvas art, stretched on wood frame complete with hanging fixture at top. 12" square.

Retired 2011; only a few remain.

Item #: OW-691870_D



Night of the Bat Spooky Canvas Art Print

Price: $18.50


By OW
Spooky canvas art, stretched on wood frame complete with hanging fixture at top. 12" square.

Retired 2011; only a few remain.

Item #: OW-70299-A



Night of the Black Widow Spooky Canvas Art Print

Price: $18.50


By OW
Spooky canvas art, stretched on wood frame complete with hanging fixture at top. 12" square.

Retired 2011; only a few remain.

Item #: OW-70299-B



Night Owl Spooky Canvas Art Print

Price: $18.50


By OW
Spooky canvas art, stretched on wood frame complete with hanging fixture at top. 12" square.

Retired 2011; only a few remain.

Item #: OW-70299-C



Cemetery Silence Spooky Canvas Art Print

Price: $18.50


By OW

Item #: OW-70299-D

Halloween Buddies Wooden Signbr />
Price: $13.99


By Han
Cute wooden sign with wire hangar, 11" x 11"

Retired 2011; only a few remain.

Item #: Han_61552_A

Best Witches
Wooden Sign

Price: $13.99


By Han
Cute wooden sign with wire hangar, 11" x 11"

Retired 2011; only a few remain.

Item #: Han_61552_B

Happy Halloween Witch Wooden Sign

Price: $13.99


By Han
Cute wooden sign with wire hangar, 11" x 11"

Retired 2011; only a few remain.

Item #: Han_61552_C




Spook Crossing Handsaw Wooden Sign

Price: $16.99


By Han
Cute wooden sign with imitation barbwire hangar, 18" x 9"

Retired 2011; only a few remain.

Item #: Han_61549_A





Happy Halloween Pumpkin Handsaw Wooden Sign

Price: $16.99


By Han
Cute wooden sign with imitation barbwire hangar, 18" x 9"

Retired 2011; only a few remain.

Item #: Han_61549_B




Trick or Treat Monster Handsaw Wooden Sign

Price: $16.99


By Han
Cute wooden sign with imitation barbwire hangar, 18" x 9"

Retired 2011; only a few remain.

Item #: Han_61549_C

Black Hat Society Ceramic Wall Plaque

PrPrice: $16.99


By Amscan
9" Tall x 8" wide' Classy sign complete with its orange ribbon. Glossy Black finish makes this sign standout.

Retired 2011;

Item #: AMS-443478



Dancing WItch Cafe

Price: $44.50


By KSA
Plaster, 16" wide

Retired 2010; few remain.

Item #: HW1203

Black Glittered BOO Tin Sign

Price: $15.99


By KSA
18" wide, Tin

Retired 2010; very few remain.

Item #: HW-1245

Black Glittered Wicked Welcome Tin Sign

Price: $16.49


By KSA
12.5" wide, Tin

Retired 2010; very few remain.

Item #: HW-1246


<<side view
Die-Cut Wooden Sign Pumpkin with Scaredy Cat



Price: $24.99

By KSA
16" wide, wooden

Retired 2010; very few remain.

Item #: HW-1262



Black Hat Society
Tin Sign

Price: $24.50


By OH
16" x 10", Tin

Retired 2010; few remain.

Item #: X-43883




Witch Hazel's
Tin Sign

Price: $24.50


By OH
16" x 10", Tin

Retired 2010; few remain.

Item #: X-32974_A




Witchy's School of Flight Tin Sign



Price: $24.50r />

By OH
16" x 10", Tin

Retired 2010; few remain.

Item #: X-32974_B
Decorative Wall Decor, Signs and Banners: Pages
1
2
3
---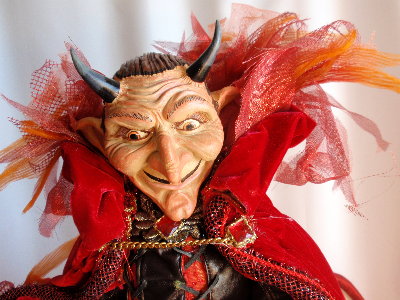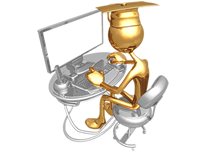 GHOUL GALLERY PRODUCT SEARCH
Ghoulish Gifts & Frightful Decor