Page Title goes here
Provide a short description of your web page here, using bright bold pre-styled fonts with colors that stand out ...
Important things to know...before you buy from us...
Patience
Please be patient with us! Ghoul Gallery has been in business since 1999. We are not a big corporation with lots of employees. Actually through most of the year, it is just one person - Tom Ghoul. Some people may refer to this as a mom & pop kind of business because we are small and locally owned. However...there is no mom, usually just the owner, and occasionally some temporary help. So please be patient with me/us.
What we present here is because we love Halloween. Even our own home looks like a Halloween museum. We do this because we love it. So please enjoy the holiday and our presentation of items along with us.
Rush Orders: Since Halloween doesn't usually occur until October, orders that come in earlier than that, we usually don't try to rush the orders out. If you are in a hurry for a gift or other, please let us know by emailing us after the order has been placed a Trifics@comcast.net and we'll get right on it.
Retired Item Sell out Fast: Many of our items are in low quantities and can sell out rapidly. You may be placing an order at the same time as someone else. We complete orders in the date and time stamp in which they are received. We may need to refund what you paid. We try to keep current on your websites, and we usually mark an item as SOLD OUT as soon as it is sold out. But occasionally, it happens too fast and we simply have not had the time to update our website.
We use PayPal as our online business merchant credit because it is world-wide and a commonly used form of payments for online businesses. If you have a problem using PayPal we can take a manual order. You can email us at Trifics@comcast.net and we will respond at our earliest convenience.
If you have any questions before you order, or are uncomfortable with our policies, please do not order from us. We would rather not get into an uncomfortable exchange with a customer. We have never experienced any major problems, but occasionally a customer may come along who has not read our policies and can get disgruntled. We hope to avoid that by explaining everything right here.
Cancellations
Once an order is placed it takes time to retrieve the item(s) from offsite storage facilities. This requires employee time and cost. If someone desires to cancel after we have gone through this procedure, and prepared it for shipment, the policy requires a $15.00 cancellation fee to cover our incurred costs.
RETURNS / DEFECTIVE MERCHANDISE
Due to the nature of collectible merchandise, we expect that the buyers know the item and its value prior to ordering. Many of our item involve secondary pricing which is subject to price variations. We are not responsible for pricing variances with other businesses. Know what you are ordering before ordering.
No refunds are offered

. Only defective product(s) will be offered exchange or store credit. We cannot replace broken/defective one-of-a-kind items, and insurance will need to be used. Digital photos of the breakage or defect will need to be received within 5 days of receipt of the product. Any other defective merchandise will be replaced. There is absolutely no refunds, when we have the option of a replacement product.
Sadly, due to some individuals ordering collectible items valued over $100, in order to replace their personal broken items, we place a concealed marking on the collectible, to identify the item is actually the one we sent, and not a replacement with a customer's broken item. Any defective returned item will be checked closely for that concealed marking.
Defective products must be returned within 10 days from the date you received your order.

Returns for other reasons may be returned to us within 15 days of receipt, but will have a 25% restocking fee.
All items must be received back in original condition in their original box. They must be re-saleable, and not damaged in any way.
Ship-to and Return shipping are the responsibility of the returning party.
Insurance is non-refundable.
It may take up to 7 business days to process your return after we receive your product.
QUESTIONS
If you have any questions regarding our policies, it is essential that you contact us prior to ordering. If you have a personal request or require further information, please contact us:
Email: Trifics@comcast.net
Shipping Questions
How is shipping calculated?
SHIPPING: Shipping is the biggest concern of our customers, and us. We do not set the shipping rates. We ship through Federal Express Ground for items weighing 3 lbs or more (due to the rates of US Postal). Depending upon where you are in the US, we are in Oregon , and it can take 5 business shipping days across the US. It obviously takes less for closer states. With US Postal, and smaller boxes it can take 3 days.
Please remember that we complete orders in the date and time stamp in which they are received. Often times searching for a long retired item can take a few extra days as we search through our 10 warehouses. When quantities get low of a retired item, it often gets combined in a box with other items, and we lose track of it, until we locate it again. Please be patient with us.
Shipping costs are calculated as a percentage of the dollar value of a sale through PayPal's automated system. Shipping rates are set at various levels of value. For instance a mug that cost 9.95, may cost 9.50 to ship because of the weight of the ceramic, while ribbons and bows amounting to 9.95 may also cost 9.50 because they are in the same price range as something costing that much. Sorry, but we cannot manually calculate shipping for each order. Oftentimes we end up paying more for shipping than what has been paid. Shipping rates drop when sales total is around $50, and even more dramatically at $100. You can test that out by adding more to you shopping basket and seeing how the rates change.
INTERNATIONAL SHIPPING:
International shipping is all done through US Postal. And we admit, it is expensive. Oftentimes, the shipping is equal to or higher than the product purchased. Please be aware that we do not set those rates. We leave our business open to international purchasing but are very wary as most international clients are shocked at the shipping charges. As an example, we recently had an order for 6 hard plastic table placemats that came to about $16.00. Because they could not fold, and were large in format, the shipping came to $45.00. Ouch! That is an extreme example.
We do a lot of business internationally in Canada, the United Kingdom and across Europe, so please don't be frightened by the rates. We just wanted to mention it here so you would not be startled later. Our products lines are so diverse, that you probably cannot locate them anywhere else in the world.
Thanks for the read!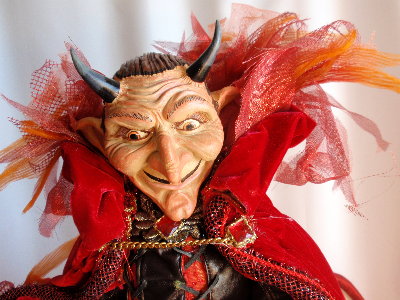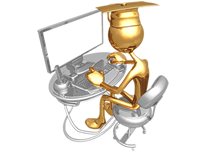 GHOUL GALLERY PRODUCT SEARCH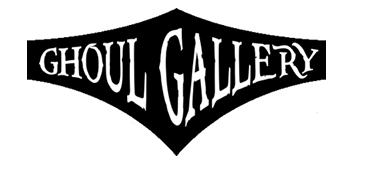 Ghoulish Gifts & Frightful Decor