Ghoul Gallery Catalogue
Ghoul Gallery is a 24 hour round the clock Halloween website, full of Ghoulish Gifts & Frightful Decor!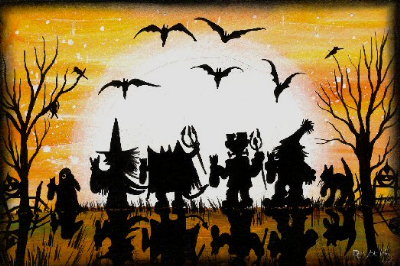 Shipping:

United States &

International
Please be aware that we use PayPal for our shopping cart. Shipping is calculated as a percentage of your purchase. We do not set shipping rates. Those are set by Federal Express ground services and US Postal. Rates drop dramatically when purchases total more than $100. Due to the wide variety of International destinations, PayPal does not calculate or add shipping/handling costs. Those are calculated later and invoiced to you directly. Please read our Shipping Page for more detailed information about shipping.
Table Linens

:

Tablecloths

, Runners,

Placemats, Napkins and Napkin Rings

What good is a Halloween party with a plain old table top? This is the spot for the widest selection of Halloween linens. We search all the known designers to make sure that we have a wide selection of Table Cloths, Table Runners, Placemats, Napkins & Napkin Rings. Order early as we have limited numbers of each style.



Vintage Patterned Tablecloth

Price: $34.99


By Amscan
Ceramic, 6"

Retired 2010; a few remain.

Item #: AMS_443372_T229







Spiderweb Tablecloth with
Pearl-beads, and velvet border

Price: $75.50


By Gallerie II
Cloth, 54" x 54", with cotton backing

Retired 2009; only 1 remains

Item #: Gal-63583


Orange Spiderweb Tablecloth

Price: $34.95


Cloth, 52" x 52",

Retired 2005; only 1 remains

Item #: FM-52sq_T229

Bright Metallic Stripes Tablecloth

Price: $34.50


By Gallerie II
Cloth, 60" x 84"; Metallic Stripes highlight this black background tablecloth. Very limited.

Retired 2008; only 3 remains

FM_2009D




Bright Orange Tablecloth

Price: $29.50


By Gallerie II
Cloth, 60" x 84"; Orange color with dragon pattern imprints. While few remain. Very limited.

2009; only 3 remains

TA_2009D

<< Orange tablecloth with a black table runner. (table runner is not included.)



---
Click for:
Table cloths
| Table Runners
page 1
2
|
Placemats
|
Napkins
|
Towels
---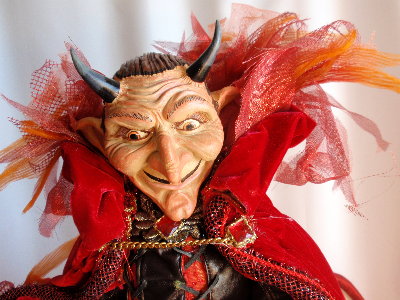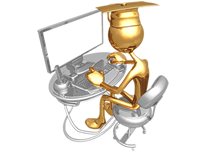 GHOUL GALLERY PRODUCT SEARCH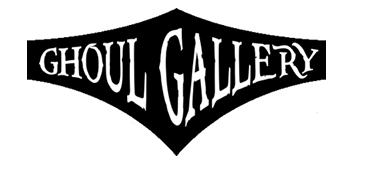 Ghoulish Gifts & Frightful Decor