Ghoul Gallery Catalogue
Ghoul Gallery is a 24 hour round the clock Halloween website, full of Ghoulish Gifts & Frightful Decor!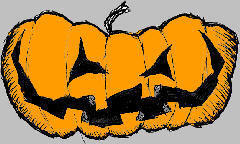 What's New
For Fall 2014, We're truly ecstatic to announce the grand opening of our first ever phyiscal store front on Historic downtown Oregon City's Main Street, the oldest city west of the Mississipi. We've been told that our old building from 1902 is actually haunted. We are also excited to be coordinatiing events with Ghost Tours of old town Oregon City. More news to follow shortly.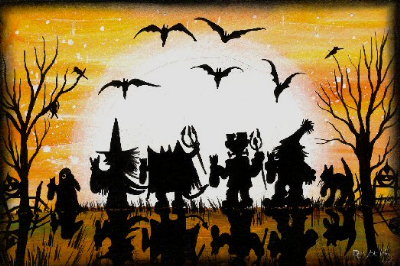 Shipping:

United States &

International
Please be aware that we use PayPal for our shopping cart. Shipping is calculated as a percentage of your purchase. We do not set shipping rates. Those are set by Federal Express ground services and US Postal. Rates drop dramatically when purchases total more than $100. Due to the wide variety of International destinations, PayPal does not calculate or add shipping/handling costs. Those are calculated later and invoiced to you directly. Please read our Shipping Page for more detailed information about shipping.
Party Platters, Chips & Dips page 2
You've prepared all those finger foods (yum - barbecued fingers are so tasty), cut up all those veggies, and now you need some terrifying trays to tantalize your guests with those morsels. Check out our party platters. And that ghoulish dip? - We've got some spooktacular chip & dips to spookify your buffet table.
Party Platters, Chip & Dips
More Pages

>>

1

2




Glass Candy Corn Servers

Candy corn colored glass servers

TOP: 18" long Platter > $38.50

Below: 12" long tray, 2" deep > $32.50

Item MID_28275 (18" Platter)




All Hallow's Eve Platter


Price: $59.99

By Amscan
One of our personal favorites. Ceramic, 15" x 12 "; Fun for serving or hanging on the wall for accents. Great as a bread tray or condiment platter.

Retired 2010

Item #: AMS-449134




Monster Trick or Treaters Serving Platter


Price: $47.50




By Amscan
Another of our personal favorites. Ceramic,
Large 14" x 11 "; Love the Halloween colors and the candy striping around the outer edges.

Retired 2011

Item #: AMS-468426



Candy Corn Serving Platter


Price: $32.50

By Amscan

Large 15 1/4" x 6 "; Love the Halloween colors and the two candy corns at each end.

Retired 2011

Item #: AMS-468427





Appetizer Plate
w/mini-Cauldron
Price: $19.50,

by Amscan
Ceramic, 10" x 9 "; Great for serving or hanging on the wall for accents. Comes with a mini ceramic cauldron for sauces.

Retired 2011

Item #: AMS-443471

Halloween Cheese Plate

Price: $16.50

By Amscan

12" x 5 "; Ceramic, PRetty Wicked for cheese

Retired 2011

Item #: AMS-443475





Skullduggery

Skull Serving Platter

Heavy Ceramic Skull crossbones serving tray. Great for serving cocktails or food for your Halloween buffet. Martini glass not included.

16"x8" x 7/8" lip on edges

$38.00

Item BW-16370


Lotus International
#15024
Mummy 18" Platter
RETIRED

Lotus International

Item #15039
14" Skeleton Trick or Treater Platter
RETIRED
Only 3 Left
$37.99





Lotus International #15006
BAT PLATTER 14" long

RETIRED
$29.99

Lotus International Bat Chip & Dip Platter #15031 17 1/2" long


$42.99


Scarecrow Divided Server Platter

Four separate compartments - the hat, the face, the scarf and even the crow - all for different kinds of food. Heavy Ceramic.
- 14" L x 12" w x 1 1/2" Deep

$32.00

OW-31635 - 3.12 lbs


CHEESE & CRACKER BROOM
Black Handle is curled up for holding crackers, while the broom holds the cheese. (You can also do olives, or other items.) - 15" L
$26.00
OW-44446 - 1.12 lbs




GGLITTERVILLE

Large Serving Tray

The Pumpkins on this tray are really cute. They coordinate with the rest of Glitterville's new pumpkin line. It has a rubber-rised surface to keep items from moving while carrying the tray.

20" x 14 5/8" x 1" lip.
Item: ME0039

$34.95






Skull Metal Tray Bone Collector

Metal tray with lip (see photo below). Great service tray for your next party., 15 5/8" x 11 3/4", by 1" lip.

$18.00

Item BW-16406
---
Party Platters, Chip & Dips
More Pages
>>
1
2
---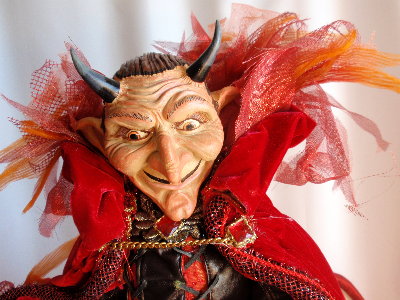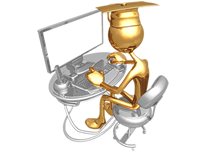 GHOUL GALLERY PRODUCT SEARCH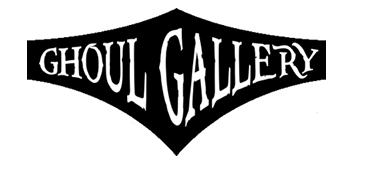 Ghoulish Gifts & Frightful Decor