Open 24 / 7 / 365 days
Possibly the web's largest online Halloween Collectibles and Party Accessories stores!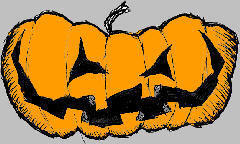 What's New
For Fall 2017, We announced the grand opening of our first ever phyiscal store front on Historic downtown Oregon City's Main Street, the oldest city west of the Mississipi. We've been told that our old building from 1902 is actually haunted. We are also excited to be coordinatiing events with Northwest Ghost Tours of old town Oregon City. More news to follow shortly.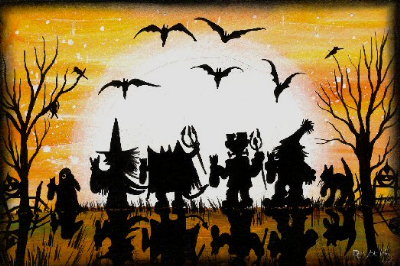 Shipping:

United States &

International
Please be aware that we use PayPal for our shopping cart. Shipping is calculated as a percentage of your purchase. We do not set shipping rates. Those are set by Federal Express ground services and US Postal. Rates drop dramatically when purchases total more than $100. Due to the wide variety of International destinations, PayPal does not calculate or add shipping/handling costs. Those are calculated later and invoiced to you directly. Please read our Shipping Page for more detailed information about shipping.
Click on the Menu at Top
You can find basic party supplies at any of your local stores. But in Ghoul Gallery we feature unique accessories to make your party a "Screaming" success.
Click on the Menu at Top
At Ghoul Gallery we feature retired collectibles, from dolls to Halloween Villages, destined to increase in value over the coming years.
Black Trees, Lighting, & Ornaments
Along with Black trees, we feature Lighting options, glass and resin Halloween Ornaments to festoon your Home Haunt.
IMPORTANT NOTE.

It is now Prine Halloween Season,
Our 10th Anniversary Store SEason
Ghoul Gallery is OPEN Fri-Sat
12pm to 5pm
Sundays: 3:30 to 6pm
~~~~~~~~~~~~
Oct 14, 2023 will be our 7th

Nightmare on Main Street

with Dancing Witches
Also the Apperance of
UNCLE EERIE SHIVERS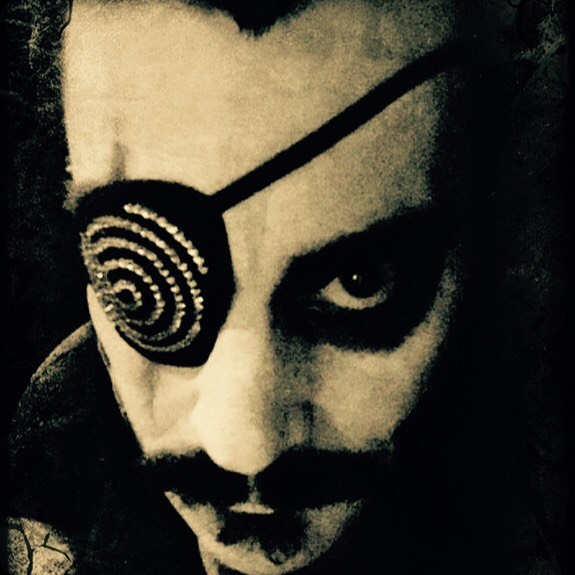 Click above on

"SHOP NOW

" or "

COLLECTIBLES"

for all kinds of other retired and other great product.
Welcome to Ghoul Gallery
OPEN to the public at

619 Main Street, Oregon City,

Oregon.
Go to our Facebook page for daily updates to hours

Gothic, Steam Punk, Skullduggery & Halloween Store Hours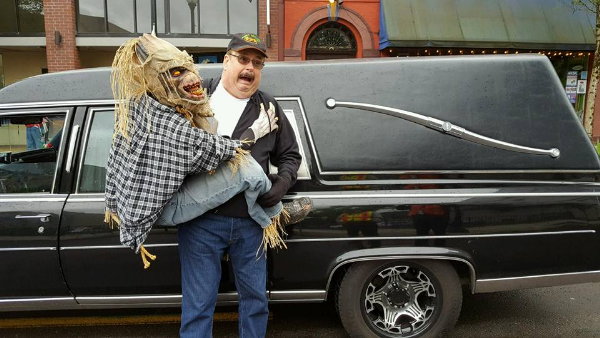 Above is Hursula, our hearse, and Cob Goblin, our scarecrow puppet pal.

Click below for more info on Cob, and his sister puppet - Psych Ward Sally: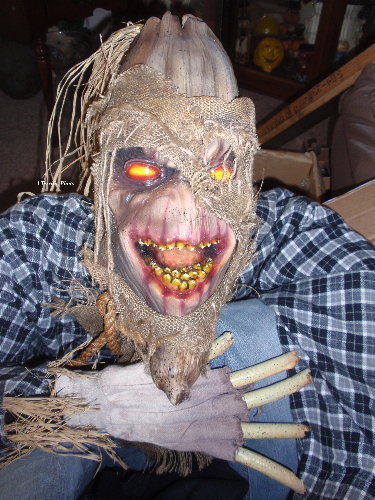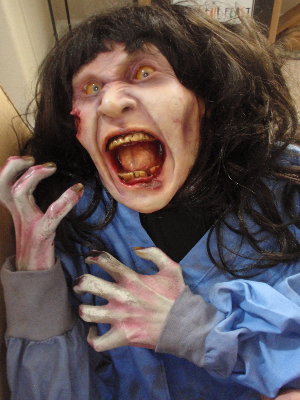 Click here for Cob Click here for Sally

Click here to see a COMPLETE CATALOGUE Listing.
Click here to see some NEW Listings
On our Catalog menu (above) you will find "SHOP NOW" which will provide you with a long listing of various product areas. Under that menu item, you will also find a listing of all the kinds of products we feature, and another listing of all the various designers we carry.
Also on our Catalogue menu, we have "Collectibles" which features special collectibles from Halloween Villages, to specific designers like Katherine's Collections, and Bethany Lowe. Additionally you will find Halloween Art by specific artists. Check it out! It's nearly like an online museum.
We also have a new search engine at the top of the page on the right. Whatever you're looking for, simply enter the words, and the search engine will show you the location pages.
You can also find us on Facebook. There is a link at the top of this page. Our Facebook name is Gilbert Gravenhearse, and our fan page is Ghoul Gallery. Please visit us. We also have a Twitter account, but it is seldom used. If you have questions please contact us at Trifics@comcast.net.
We hope you have fun on our website.
If so, please let us know.
Tom Ghoul, Your crypt keeper
Over 200 Pages of

Halloween Fun
Useful Collectible Heirlooms - created to last
Possibly the internet's largest collection of Halloween designers, both original and limited editions. What you will find on these pages are some of the most creative designers of unique and collectible Halloween Ghoulish Gifts and Frightful Decor. Our pages are packed full of items that are destined to last for years, and become heirlooms for future generations of little goblins. Who would have ever thought that the paper mache pumpkin baskets of the 50's would have turned into such gold mines of value decades later. These collectible items are made from materials destined to last through unlimited uses. We typically do not carry disposable products mass-produced for big-box chain stores that typically last for only one season.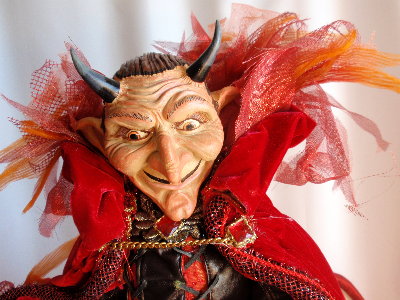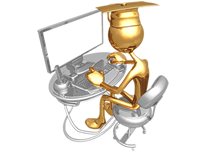 GHOUL GALLERY PRODUCT SEARCH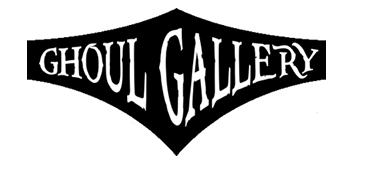 Ghoulish Gifts & Frightful Decor