Ghoul Gallery Catalogue
Ghoul Gallery is a 24 hour round the clock Halloween website, full of Ghoulish Gifts & Frightful Decor!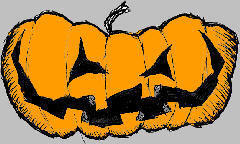 What's New
For Fall 2017, We announced the grand opening of our first ever phyiscal store front on Historic downtown Oregon City's Main Street, the oldest city west of the Mississipi. We've been told that our old building from 1902 is actually haunted. We are also excited to be coordinatiing events with Northwest Ghost Tours of old town Oregon City. More news to follow shortly.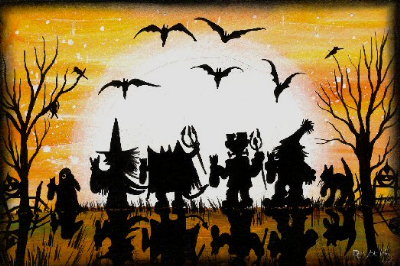 Shipping:

United States &

International
Please be aware that we use PayPal for our shopping cart. Shipping is calculated as a percentage of your purchase. We do not set shipping rates. Those are set by Federal Express ground services and US Postal. Rates drop dramatically when purchases total more than $100. Due to the wide variety of International destinations, PayPal does not calculate or add shipping/handling costs. Those are calculated later and invoiced to you directly. Please read our Shipping Page for more detailed information about shipping.
Villages:

: The Munsters & Addams Familly
Please visit all our Ghoulish village pages:



Department 56:

Important Village Information
Village Homes, Buildings:
pages
1
2
Village Farms:
pages
1
Village Graveyards, Hearses & Characters
pages
1
2
Village Carnival Theme Park
page 1
Village Characters
Village Activities
Village Lighting page 1

Village Accessories
page 1
Village Train and Accessories page 1
Grimsly Family Estate
Movie Classic Facades
Sleepy Hollow Village
Addams Family / Munsters Ghoul
The Munsters
Based on the popular television series, The Munsters are a family of friendly monsters who have one fun misadventure after another. They made their home at 1313 Mockingbird Lane, Mockingbird Heights. Add a classic touch to your Halloween decor.







The Munsters Home


Introduced July 2019
Electrical: LED lit, USB cord and powerpack included.
Meticulously hand crafted and intricately hand-painted resin
Measures 8.5 x 6 x 10", Set of 2
Licensed by Universal Studios, 2019. All rights reserved.


Price: $185.00


By Department 56
Dimensions: 8.5" x 6' x 10"", Adaptor cord with bulb, Ceramic

Introduced 2019

INCLUDES the FRONT GATE




Herman Munster

Price: $26.50


By Department 56

Herman Munster, this almost Frankenstein look-alike, was a gentle giant, a little intimidating, but always loveable. Add a classic touch to your Halloween decor.

Introduced July 2019
Coordinates with Munsters Village
Meticulously hand crafted and intricately hand-painted resin
Measures 3.5 x 1.75 x 2"
Licensed by Universal Studios, 2019. All rights reserved.

Introduced 2019

Item #: 56. 6005635




Lilly Munsters
Price: $26.50


By Department 56


Lily Munster wasn't Donna Reed or June Cleaver, but as the mother of this motley monster clan, Lily Munster was the perfect homemaker, and wife. Add a classic touch to your Halloween decor.

Introduced July 2019
Coordinates with Munsters Village
Meticulously hand crafted and intricately hand-painted resin
Measures 3 x 1.25 x 1.75"
Licensed by Universal Studios, 2019. All rights reserved.

Introduced 2019

Item #: 56. 6005636





The Munster's Grandpa
Price: $26.50


By Department 56


A wickedly funny addition to the Munster family, Grandpa was Lily Munster's father. He had a pet bat named Igor and often offered gruesome bits of advice to the youngsters. Add a classic touch to your Halloween decor.

Introduced July, 2019
Coordinates with Munsters Village
Meticulously hand crafted and intricately hand-painted resin
Measures 3 x 1.25 x 1.25"
Licensed by Universal Studios, 2019. All rights reserved.

Introduced 2019

Item #: 56.6005638






Eddie & Marilyn Munster
Price: $32.50


By Department 56


Edward Wolfgang Munster was the only child of Lily and Herman Munster. His cousin, Marilyn, a pretty, very normal looking young woman also lived with the Munsters, and sometimes looked a little out of place. Add a classic touch to your Halloween decor.

Introduced July 2019
Coordinates with Munsters Village
Meticulously hand crafted and intricately hand-painted resin
Measures 3 x 1.5 x 2"
Licensed by Universal Studios, 2019. All rights reserved.

Introduced 2019

Item #: 56.6005637

The Addams Family

Characters Coming Within Days





"The Addams Family House"

Price: $165.00


By Department 56




Our artists captured the perfect rendition of the Family House for The Addams Family. Highlights include the 4-story central tower, the side observatory, and mansard roof with metal trim. Add a classic touch to your Halloween decor.

Introduced April 2018
Lighted Buildings
10.87 in H

Item #: 56.6002948






Addams Family Carriage House

Price: $85.00


By Department 56

Designed to match the Addams Family Home, this carriage house is the perfect compliment to this eclectic family's compound. Add a classic touch to your Halloween decor.

* Introduced April 2019

* Coordinates With The Adamas Family House (#6002948)

* Meticulously hand crafted and intricately hand-painted resin

* Batter operated 2-C Required

* Measures 6" H x 4.25" W x 4.5"L


I

THE ADDAMS FAMILY ©and™Tee and Charles Addams Foundation. All Rights Reserved

.

Introduced 2019

Item #: 56.6004825

Back to Village Index
---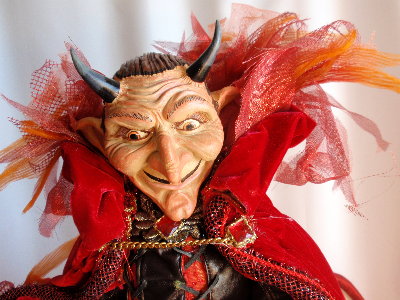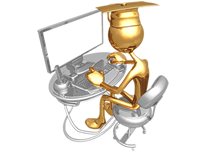 GHOUL GALLERY PRODUCT SEARCH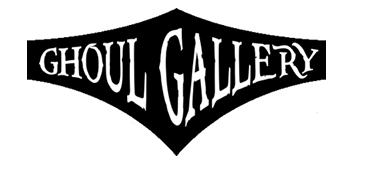 Ghoulish Gifts & Frightful Decor