Ghoul Gallery Catalogue
Ghoul Gallery is a 24 hour round the clock Halloween website, full of Ghoulish Gifts & Frightful Decor!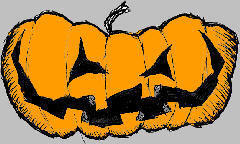 What's New
For Fall 2017, We announced the grand opening of our first ever phyiscal store front on Historic downtown Oregon City's Main Street, the oldest city west of the Mississipi. We've been told that our old building from 1902 is actually haunted. We are also excited to be coordinatiing events with Northwest Ghost Tours of old town Oregon City. More news to follow shortly.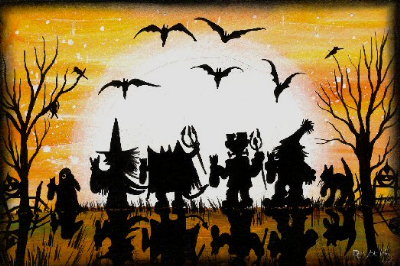 Shipping:

United States &

International
Please be aware that we use PayPal for our shopping cart. Shipping is calculated as a percentage of your purchase. We do not set shipping rates. Those are set by Federal Express ground services and US Postal. Rates drop dramatically when purchases total more than $100. Due to the wide variety of International destinations, PayPal does not calculate or add shipping/handling costs. Those are calculated later and invoiced to you directly. Please read our Shipping Page for more detailed information about shipping.
Original Art from Spookylvania
NOTE: Please Scroll down below for a catalogue listing of Spookylvania products.
Ghoul Gallery is very proud to feature some creative original art from someone we consider Spooktacular. We've never seen anything like this. Collect all the great pieces by some of today's hot designer's available through Bethany Lowe, Department 56, Gallerie II, and others, and you still will not have a unique original.

PLEASE REALIZE THAT YOU ARE NOT ACTUALLY PAYING FOR THE PRODUCT. YOU ARE PAYING FOR THE ARTIST'S PAINSTAKING PAINTING AND CREATIVITY.
Each piece you find here has been painstakingly created by our artist. As you enter this site, you will be amazed by the incredible attention to detail, the amazing blending of spooky colors, and the creative genius behind each original piece of art.
(By comparison, our company also sells limited edition fantasy lithographs and canvas prints by artists such as James Christensen. An original by Christensen and some of the other artists typically begin in the $5,000 level on up. Those are art prints, and what this artist offers are functional pieces of Halloween art.)
As a long time collector and investor in Halloween art, we predict that due to the originality, detail and distinctive painting, this artist will one day be in the Halloween collectible history books for prized Halloween art. This artist's work is already highly sought after with some clocks climbing into the thousands. However, each of the artist's creative originals is signed and dated as you will see in the photos.
Ghoul Gallery is honored to be the exclusive gallery to feature this artist's work. All photos and designs are copyright protected. Any unauthorized reproduction of photographs or these designs can be punishable by all laws available to this gallery and the artist.
So now, sit back in your computer chair. Get comfy for an incredible adventure in Halloween art. Check out the galleries below. Click on your favorites and enjoy this unique museum of Halloween Collectibles.









$255.00

SOLD








Clock #2

$735.00







Clock #3

$245.00







SOLD






Clock #4

$238.00





$245.00

SOLD







Clock #6

$1,450.00












$228.00

SOLD




Clock #8

$252.00

SOLD



Clock #9

$426.00






SOLD



Clock #10

$367.00



SOLD





Clock #11



SOLD




Clock #12

$286.00



SOLD



Clock #13

$276.00



SOLD




Clock #14

$986.00












Clock #15

$266.00





SOLD





Grandmother
Clock #16

$2,986.00









Clock #17

$272.99

SOLD







Clock #18

$425.00





SOLD


SOLD


Clock #19

$268.59






Clock #20

$296.00



SOLD



Clock #21
Grandfather Clock

$4,489.00





Clock #22

$254.49




SOLD



Clock #23

$266.00



SOLD




Clock #24

$265.59



SOLD








Clock #25

$396.00




Clock #30

$265.00




SOLD



Clock #31

$325.00






Clock #32


$396.00





Clock #33

$295.00
|


SOLD




Back to main Spookylvania Clocks Menu
Back to main Spookylvania Originals Index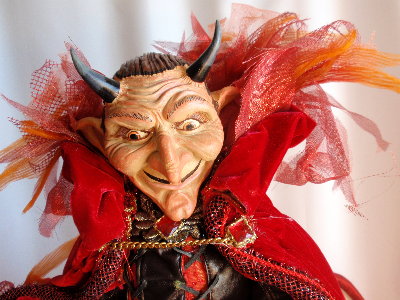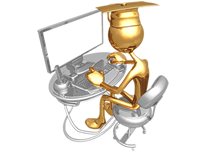 GHOUL GALLERY PRODUCT SEARCH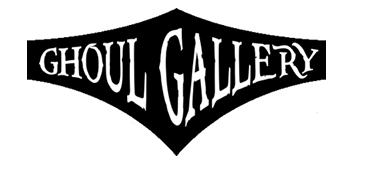 Ghoulish Gifts & Frightful Decor