Ghoul Gallery Catalogue
Ghoul Gallery is a 24 hour round the clock Halloween website, full of Ghoulish Gifts & Frightful Decor!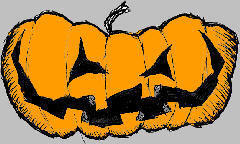 What's New
For Fall 2017, We announced the grand opening of our first ever phyiscal store front on Historic downtown Oregon City's Main Street, the oldest city west of the Mississipi. We've been told that our old building from 1902 is actually haunted. We are also excited to be coordinatiing events with Northwest Ghost Tours of old town Oregon City. More news to follow shortly.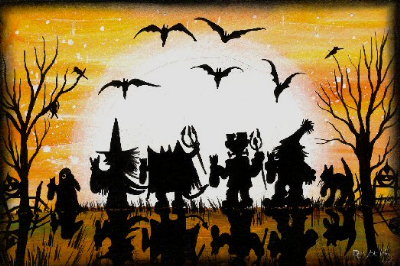 Shipping:

United States &

International
Please be aware that we use PayPal for our shopping cart. Shipping is calculated as a percentage of your purchase. We do not set shipping rates. Those are set by Federal Express ground services and US Postal. Rates drop dramatically when purchases total more than $100. Due to the wide variety of International destinations, PayPal does not calculate or add shipping/handling costs. Those are calculated later and invoiced to you directly. Please read our Shipping Page for more detailed information about shipping.
Collectible Dolls
Katherine's Collection:

Bonita Bonesworth



Bonita Bonesworth >>
her page
SOLD OUT
Niles Bonesworth>>
His page
Rosario Calakita>>
Her page
Brujilda >>
Her Page
SOLD OUT
Millard Festerwart >>
his page
SOLD OUT
Clara Voyant >>
her page
SOLD OUT
Lucifer >>
his page
SOLD OUT
Frankenstein >>
his page
August 2020 Estate Sale
MIss Dearly Departed >>
her Page
SOLD OUT
Sir Rigor Mortis >>
his page
SOLD OUT
Barry Dedead >>
his page
Fryda Hites >>
Her page
LaManda >>
Her Page
Grim Reaper
>>
His Page
Newly Listed 6/2020
Lucretia Caravello>>
Her Page



Miss Bonita Bonesworth
Limited Edition of 60

Price: $735.00
More detailed photos below


By Katherine's Collection


Incredibly detailed, superb quality materials; Complete with stand and base. Very limited production. Only about 60 created. 34" Tall.

Retired 2008
Only 1 in Stock

Item #:11-32304




* Katherine's best estimate of production.
















View more Halloween Dolls by returning to top of page.
---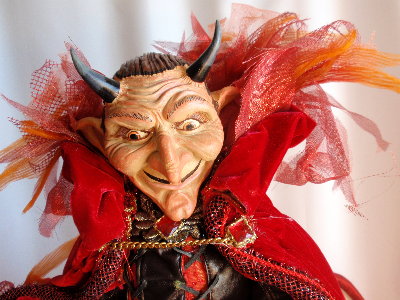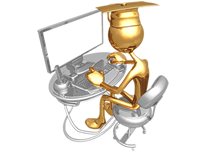 GHOUL GALLERY PRODUCT SEARCH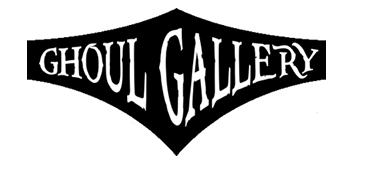 Ghoulish Gifts & Frightful Decor